Fears voiced for N. Africa, Middle East jabs pace
Share - WeChat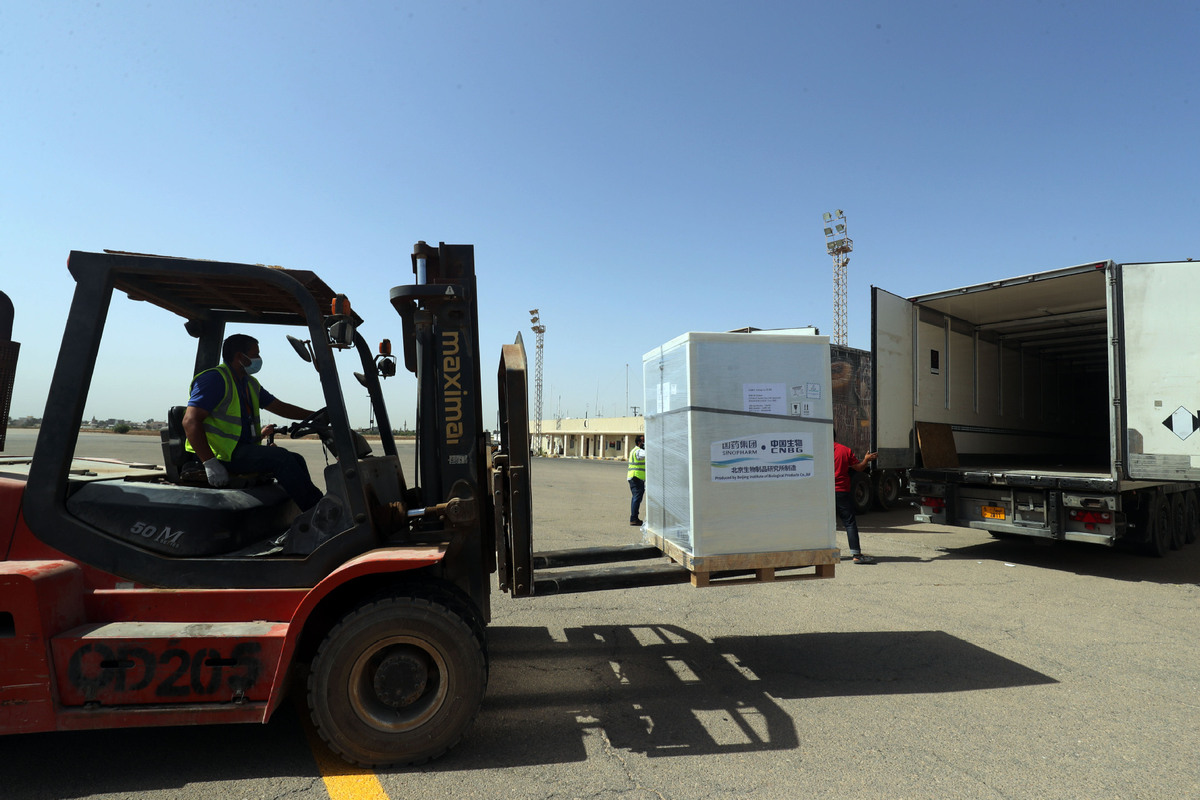 The increasing COVID-19 transmissions in the Middle East and North Africa could spark a domino effect with catastrophic health, social and economic repercussions, unless vaccination rollouts are stepped up and protection measures reinforced, warned an international organization.
In a statement on Monday, the International Federation of Red Cross and Red Crescent Societies said concerns for the future are mounting as variants continue to spread.
Currently, health systems in several countries are on the verge of collapse and vaccination rates in the region continue to lag behind.
According to the World Health Organization, only 5.5 percent of the region's population has been fully vaccinated.
The IFRC said only 10 doses per 100 people have been administered in most of the countries across the region, including Libya, Algeria, Egypt and Iraq. In Syria and Yemen, there has been less than one dose administered per 100 people.
The organization said Algeria, Libya, Morocco and Tunisia reported the highest number of new cases in the past weeks. Tunisia, which is already experiencing a fourth COVID-19 wave, reported the greatest increase in new reported deaths. It is the third-most affected country in the continent in terms of COVID-19 infections and deaths.
According to data from the Africa Centres for Disease Control and Prevention, Tunisia had reported 595,532 infection cases and 20,067 deaths as of Monday.
Haytham Qosa, head of the IFRC Middle East and North Africa health unit, said leaving countries behind on vaccines will only serve to prolong the pandemic not just in the region, but also globally.
Many countries are facing other vulnerabilities, including conflict, natural disasters, displacement and other disease outbreaks. This makes people even more vulnerable to the devastating impact of COVID-19.
"This alone should be reason enough for global solidarity to ensure equitable vaccine access in the region," Qosa said.
Hosam Faysal, head of the IFRC's disasters, climate and crises unit, said new waves are reminders that the battle against COVID-19 is unfortunately not over yet.
On Thursday, the WHO said the Delta variant, which has been reported in 15 of 22 countries in the Middle East, is fueling the fourth wave in the region.
Ahmed Al-Mandhari, WHO regional director for the Eastern Mediterranean region, said until and unless vaccination coverage is increased equitably for everybody, everywhere, the virus will continue to circulate and mutate to produce new variants.