Beijing Happy Valley celebrates 15th anniversary
Share - WeChat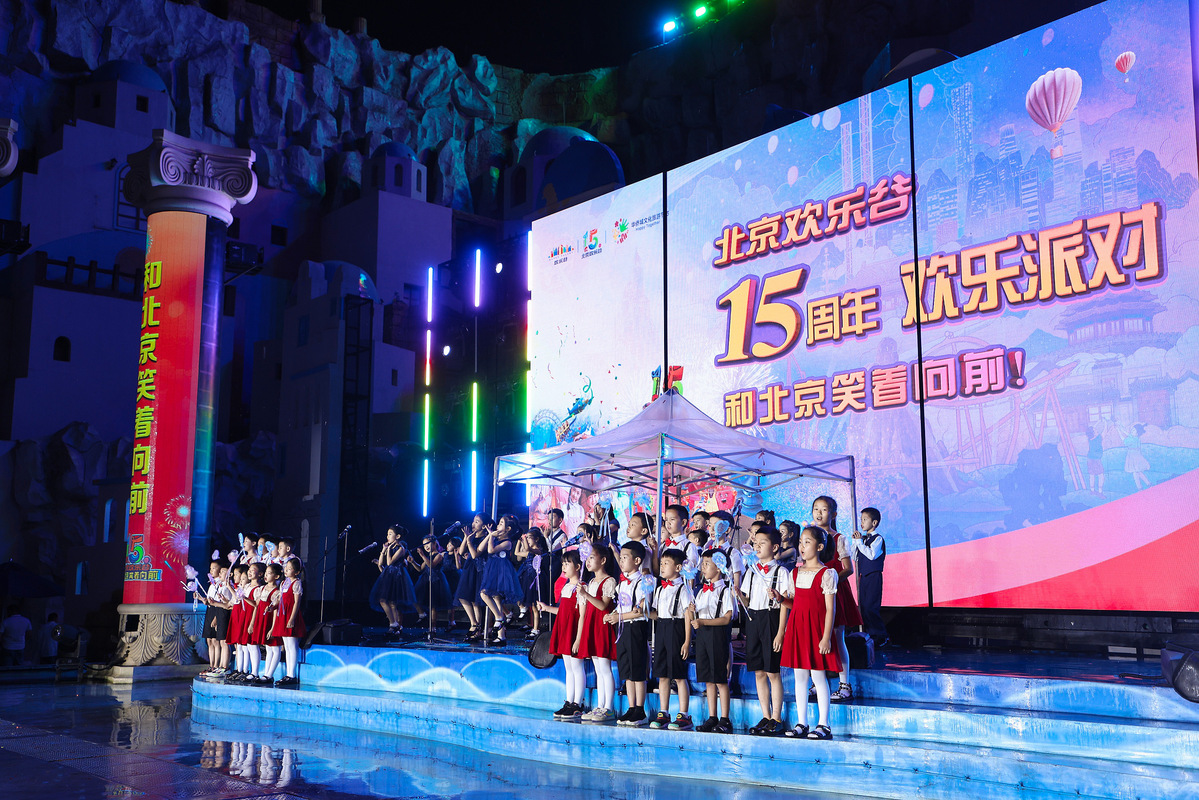 Beijing Happy Valley theme park celebrated its 15th anniversary by hosting a gala on Thursday, joined by over a thousand visitors, media representatives and social media influencers.
At the gala, the audience was treated to music and dance performances and gift-giving decided by lot. Loyal fans were invited onstage to share their stories about the park.
In celebration of the anniversary, Beijing Happy Valley previously opened its sixth project that centers on enriching tourists' nighttime experiences, with a diverse range of immersive shows and stage performances.
The theme park has now launched its seventh session of construction on the provisional theme, "Between the Mountains and Seas", which will draw on mythological elements from the ancient text, Classic of Mountains and Seas.