Alliance of excellence
Share - WeChat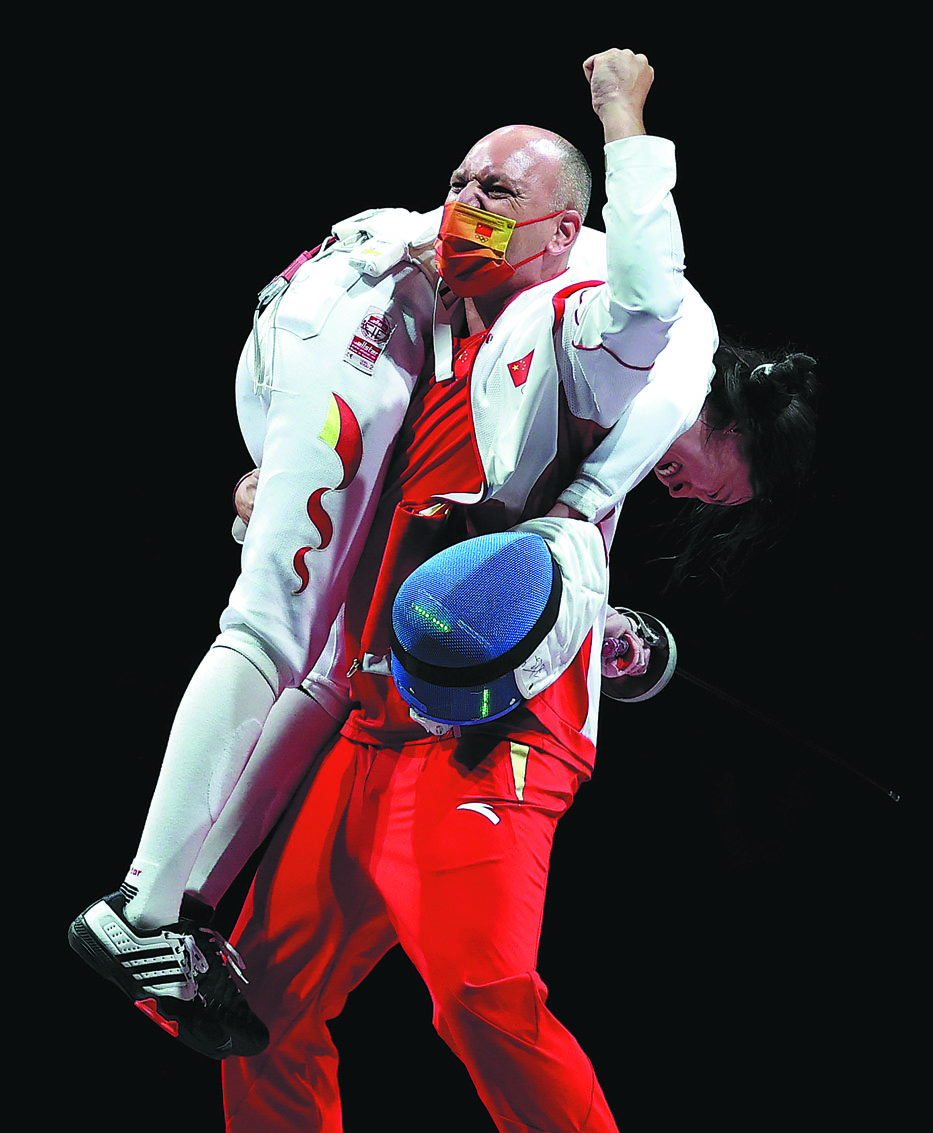 Rowing revolution
Following up the fencers' foreign-aided success was the country's rowing team.
Overseen by British legend Steve Redgrave, Chinese rowers pocketed a gold in the women's quadruple sculls and two bronze medals from men's double sculls and women's eight in Tokyo-the first time China has taken home three rowing medals from an Olympic regatta.
Citing the potential he identified in the talent pool and the training support only available in China's State system, Redgrave is bullish on the country's chances of sustaining elite performance in the sport.
"I was brought in to try and build the team to be the best rowing nation in the world," said Redgrave, who was hired as a high-performance director in 2018.
"To win three medals puts us as the best Chinese rowing performance at Olympic Games ever… that's a good start," said the Briton, the only rower to win five golds at five consecutive Games.
"They have the athletes training full time as much as they need. They are at permanent training camps, whereas most Western countries have problems of traveling to camps.
"What they lack is the confidence that they can be the best in the world, and if we can deal with that, then the rest of the world should be very scared of what China can do, with or without me."
As the world's most decorated figure in rowing, Redgrave had never thought he'd one day take his 40 years of experience to the East until China came knocking and offered him a blank canvas.
"My former manager rang me up and said, 'you fancy working in China?' My first answer was 'no', I am happy with my life. I am playing golf and being able to see my family," Redgrave recalled.
"But there's a part of me that misses being part of a team…It is actually easier to deal with teams that are not so strong because there's more space to go."
With his contract signed through Paris 2024, Redgrave reckons that multiple golds should now be the target in three years' time.
Family ties
Working far from home had never seemed too much of an issue for China's foreign coaches-that was until COVID-19 wreaked havoc on international travel.
With China tightening its border controls in early 2020 to curb imported coronavirus cases, both Redgrave and Obry had to stay with their teams in China much longer than expected, without being able to occasionally travel back home during holidays.
Redgrave stayed with the rowing squad at northeast Beijing's Shunyi district since last September until departing for Tokyo, missing his daughter's 30th birthday. Obry admitted that he missed his family more than he ever expected.
"I didn't consider family time as precious as I do now. When you have to leave them far away for so long, you realize how important your family is," said the Frenchman, who has promised to take his family on vacation across China once the pandemic is under control.
For Redgrave, the Tokyo Olympics not only delivered a breakthrough for his team but also a well-earned family reunion.
The Englishman got to see his wife, who works with the British Olympic team as a doctor, for the first time in months in Tokyo and returned home with her after the regatta finished on Saturday.
"I don't really like my family," joked Redgrave before adding in earnest: "But being away from them has made me miss them so much."