Baseless claims
Share - WeChat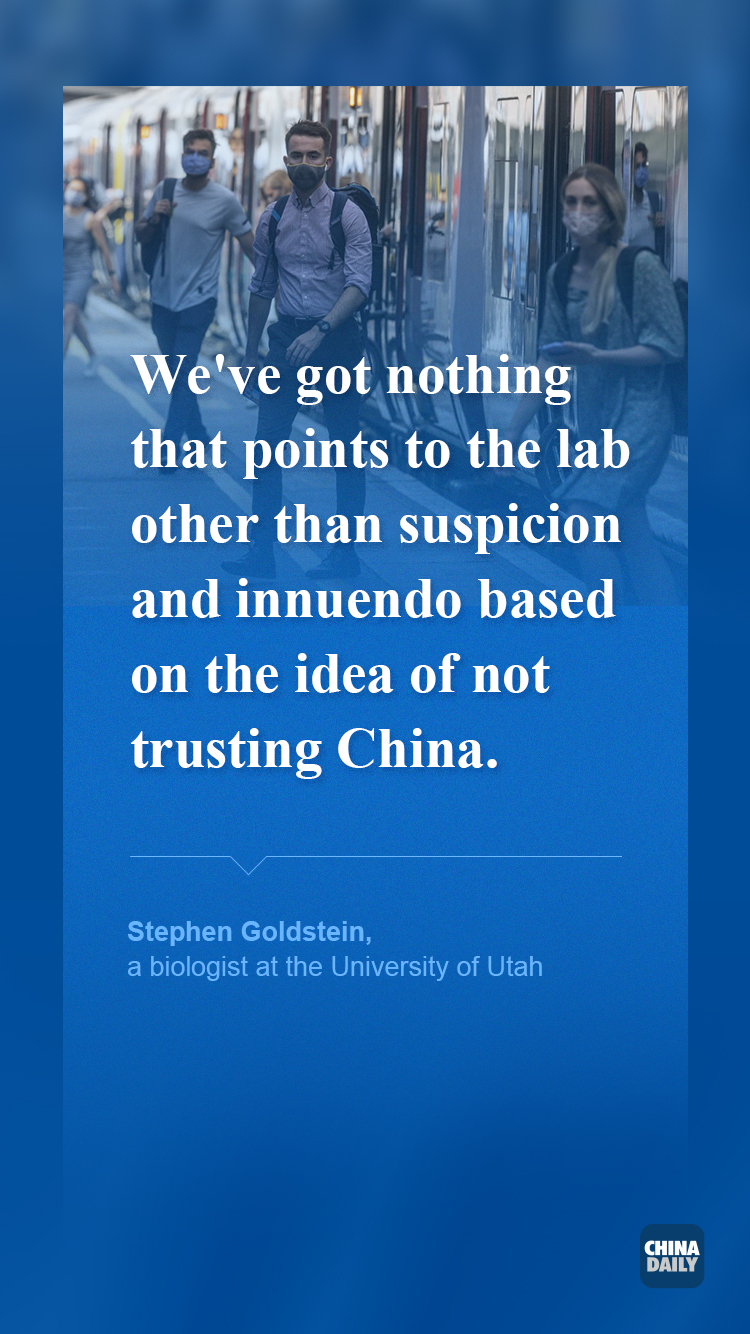 "There's no real reason to put any weight on the possibility of a lab leak right now. We've got nothing that points to the lab other than suspicion and innuendo based on the idea of not trusting China," said Stephen Goldstein, an evolutionary biologist at the University of Utah in Salt Lake City.
Goldstein told the Salt Lake Tribune newspaper: "If you look at where the first cases in Wuhan were, there's a really striking concentration of those cases starting in the neighborhoods surrounding this market (Huanan Seafood Wholesale Market) and spreading outward from there.
"Similarly, the excess deaths observed in Wuhan begin in the part of the city that includes that market and then spread to other parts of the city."