Pandemic defense deficiencies must be fixed: China Daily editorial
Share - WeChat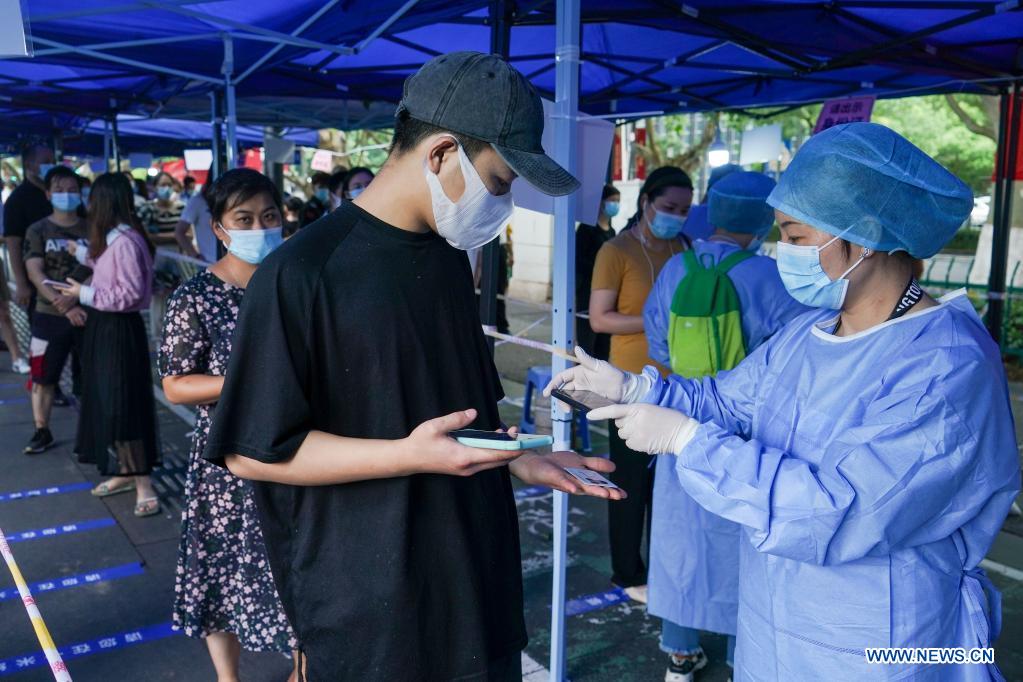 By Saturday, the number of new domestic COVID-19 infections in July had risen to 328, exceeding the total for the past five months, with new cases, asymptomatic ones included, reported in more than 20 cities of 14 provincial-level administrative regions.
The latest infections have been confirmed to be caused by the highly contagious Delta variant of the novel coronavirus, and that Nanjing Lukou International Airport was the origin. According to reports, there is high possibility that an outsourced cleaner at the airport was infected by an inbound carrier of the virus around July 10. The virus then spread via the cleaner to passengers and staff.
So far, the latest wave of infections has two centers. While Nanjing accounts for 204 of the total 328 cases, the tourism city Zhangjiajie in Central China's Hunan province has reported quite a few of the remainder. The majority of those infected in Zhangjiajie were found to have watched an evening gala at a local theater, where 2,000 people sat side by side without wearing masks.
The spread of the virus from Nanjing highlights there are some deficiencies in the pandemic prevention and control system that must be fixed.
Places such as airports that experience high flows of people must remain on high alert, and airlines operating domestic and international flights must strictly separate the two passenger flows. Both airports and airlines must implement strict protection measures for all staff.
Further, it is the summer vacation, when parents tend to take their children on trips. Tourism cities, especially those with scenic sites that attract a large number of visitors, must strictly control their crowd sizes and implement mandatory mask-wearing and social distancing requirements.
The authorities at various levels are acting to cut the transmission chain. With the help of volunteers, Nanjing has been conducting the third round of nucleic acid testing for its 9.3 million residents since Thursday, and Zhangjiajie announced the closure of all scenic spots starting from Friday. The city's authorities have arranged for 754 tourism groups and their 11,900 tourists to return home.
Residents nationwide have also been responding to the call to postpone summer travel plans, and many travel agencies and flight companies are refunding the full price of tickets.
With governments, medical staff and volunteers, and ordinary residents all making efforts to fight the latest wave of the virus, it is to be hoped that it will soon be brought under control.
Today's Top News
Editor's picks
Most Viewed