A pauper to a king
Share - WeChat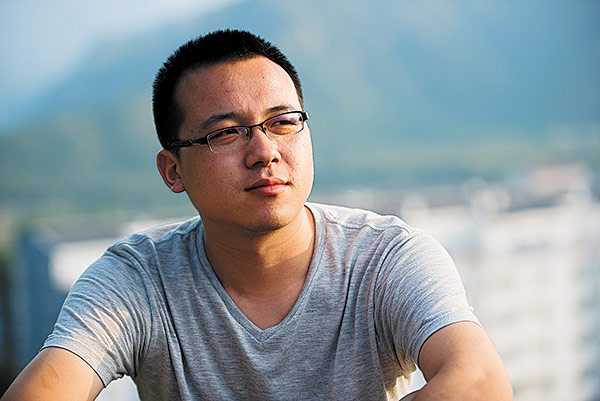 In the middle of the interview, Deng Anqing stopped and took out his smartphone. He wanted to find a reader's comment posted under a podcast in which he talked about how he became a writer.
It was a day when he was a 14-year-old middle school student. A monthly magazine mailed a check to the school for running Deng's short story. After morning exercise, the headmaster took out the check and told the whole school that they had someone with talent in their ranks.
"Everyone looked at me. That day, I was in the spotlight for the first time in my life. It was such an encouragement that I aspired to become a writer,"Deng, 37, says.
He finds the comment, in which a former schoolmate writes that they, too, remembered that day.
Deng was born and grew up in a poor village Dengwan on the north bank of the Yangtze River in Central China's Hubei province. At the age of 9, his parents went across the river to grow crops in Jiangxi province, where the taxes were lower, leaving Deng with his grandfather, meaning that, all of a sudden, Deng became a "left-behind child", often having to look after himself.