Mainland opens door wider for Taiwan compatriots
Share - WeChat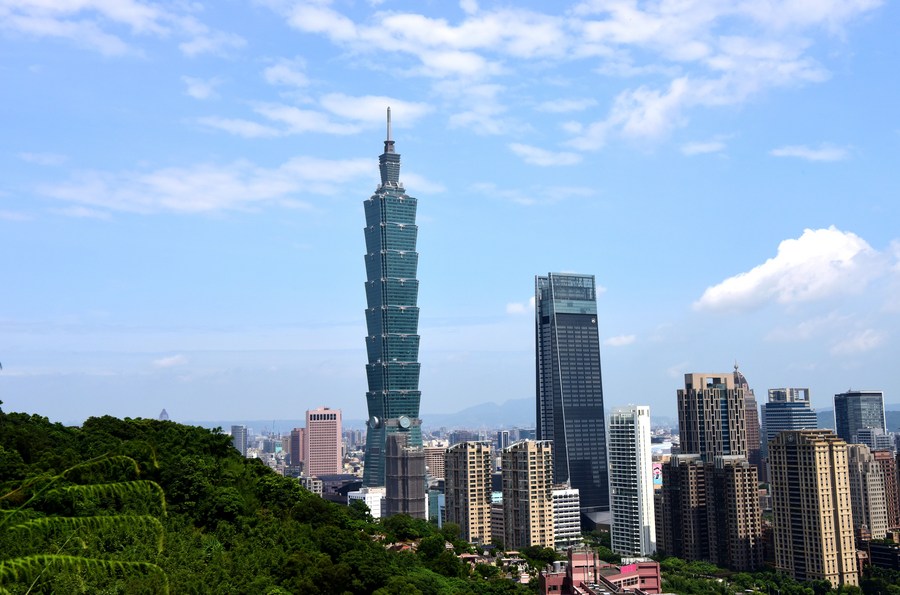 The Beijing Municipal Human Resources and Social Security Bureau recently announced that Taiwan residents holding a Beijing residence permit can avail themselves of Beijing's basic pension-and-insurance programs from Oct 1.
With this move, Beijing joins other provincial-level regions such as Fujian, Jiangsu, Anhui and Hunan provinces in giving Taiwan compatriots the same facilities that local residents enjoy.
The move shows that "both sides of the Taiwan Straits belongs to one family".
According to a document issued by the Chinese mainland in 2019, Taiwan compatriots, whether or not employed on the mainland, can benefit from the mainland's basic old-age insurance plan if they hold a mainland residence permit.
If Taiwan compatriots leave the mainland before meeting the required conditions for receiving a pension, they can retain the old-age accounts for use if they come to work or live on the mainland again, or close the account and withdraw the deposited money. Taiwan residents already insured on the island can also choose not to participate in the mainland's pension and unemployment insurance program.
These policies offer Taiwan compatriots more favorable conditions to study, live and work on the mainland and share its development opportunities. Many Taiwan residents say that participating in the mainland's pension-and-insurance programs can ease their worries and enable them to focus on their career on the mainland.
The series of policy measures demonstrates the mainland's sincerity in providing equal treatment for and sharing development opportunities with Taiwan compatriots and enterprises, and bringing tangible benefits to all.
Zhu Fenglian, spokesperson for the Taiwan Affairs Office of the State Council, said recently that all localities and departments on the mainland will continue to implement policies treating Taiwan compatriots as equals and take more concrete actions to address their problems.
This reflects the mainland's determination to continue promoting the interests of Taiwan residents. With the Taiwan authorities going all out to prevent cross-Straits people-to-people exchanges and stop Taiwan residents from pursuing better career opportunities on the mainland, it is clear who is really serving the interests of the Taiwan residents.
Continuous implementation of more policies to benefit Taiwan compatriots will help enhance their sense of gain and happiness.
Most Viewed in 24 Hours
China Views