Santen set to invest more in China market
Share - WeChat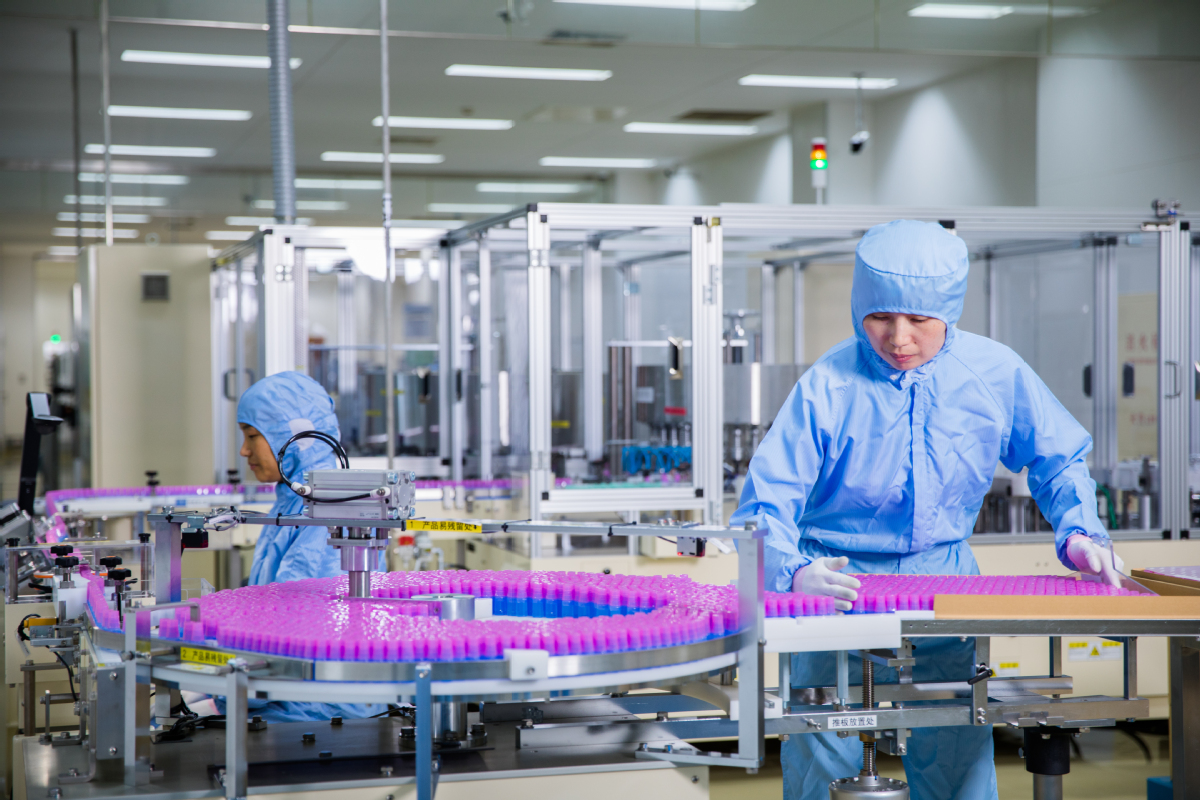 Santen Pharmaceutical Co Ltd, a Japanese company that specializes in ophthalmology, said that by leveraging local capabilities in research and development as well as production, it will continue to increase its investment in China, one of its most important markets.
The Osaka-based company said that since April, it started constructing a new factory in Suzhou, Jiangsu province, to complement its existing facility in the city and meet growing demand for eye products in the Chinese market.
The new highly automated factory, which is scheduled to begin operation in 2025, will reinforce Santen's global production and supply in the future.
The new plant is equipped with 20 production lines and will produce at least 840 million units of eye drops annually after entering operations, which will significantly boost its capacity of manufacturing prescription ophthalmic solutions.
"The existing factory in Suzhou was built in 2007, and it is getting harder to deal with the growing demand in China, where the market potential is still huge. The new factory is expected to provide products over the next two to three decades, not only for China, but also for other Asian countries," said Shigeo Taniuchi, president and CEO of Santen Pharmaceutical.
Taniuchi said he used to work in Beijing for several years and helped establish Santen's business operation in China. In the past decade, Santen's sales revenues increased five times in China, and it expects further growth in the country.
For Santen, after Japan, China stands as the largest overseas market or the second-largest market globally in terms of business size and operational size. Most of the products it sells in China are prescription medicines, and many provide solutions for issues like glaucoma and dry eyes.
In 2020, Santen accounted for 13.3 percent of the market share in China's ophthalmology market, which was the largest among industry players, according to last year's annual earnings report disclosed by Santen.
"Since we started our business in China, we aimed at building our business foundations in China with a willingness to contribute to the country's eye health in the long-term," Taniuchi said. "China is not only a country for our commercialization, but it is also 'the' country where we would like to achieve sustainable growth by addressing China's societal issues about eye health."
China is becoming an older society with a large population base of elderly. Currently, Chinese people aged 60 and above number 264.02 million, or 18.7 percent of the total population, up 5.44 percentage points from the level seen in 2010, according to China's latest national census this year.
In an aging society that is characterized by a change of lifestyle, such as the intense use of electronic products daily, the number of eye diseases is expected to increase, and the need for eye treatment is also expected to grow, Santen said.
Last year, sales of hyaluronic acid used for dry-eye treatment reached 1.98 billion yuan ($305 million) in China. Between 2016 and 2020, the compound annual growth rate of the market was 11.8 percent. By 2025, sales are expected to hit 3.04 billion yuan, consultancy Frost and Sullivan said.
Santen said it is developing an ophthalmology community and ecosystem with Chinese academia, utilizing its professional networks as a specialized ophthalmology company.
Santen came to China in 1988, way earlier than its other overseas markets outside of Japan, the company said, adding it will continue to increase its investment in R&D and cooperate with more Chinese scientific institutions to better serve the Chinese people and contribute to the Healthy China 2030 initiative.
Currently, major foreign pharmaceuticals that operate in the ophthalmology market in China include Swiss company Novartis, German firm Bayer, and Irish firm Allergan.