Trapped subway passengers tell of desperation
Share - WeChat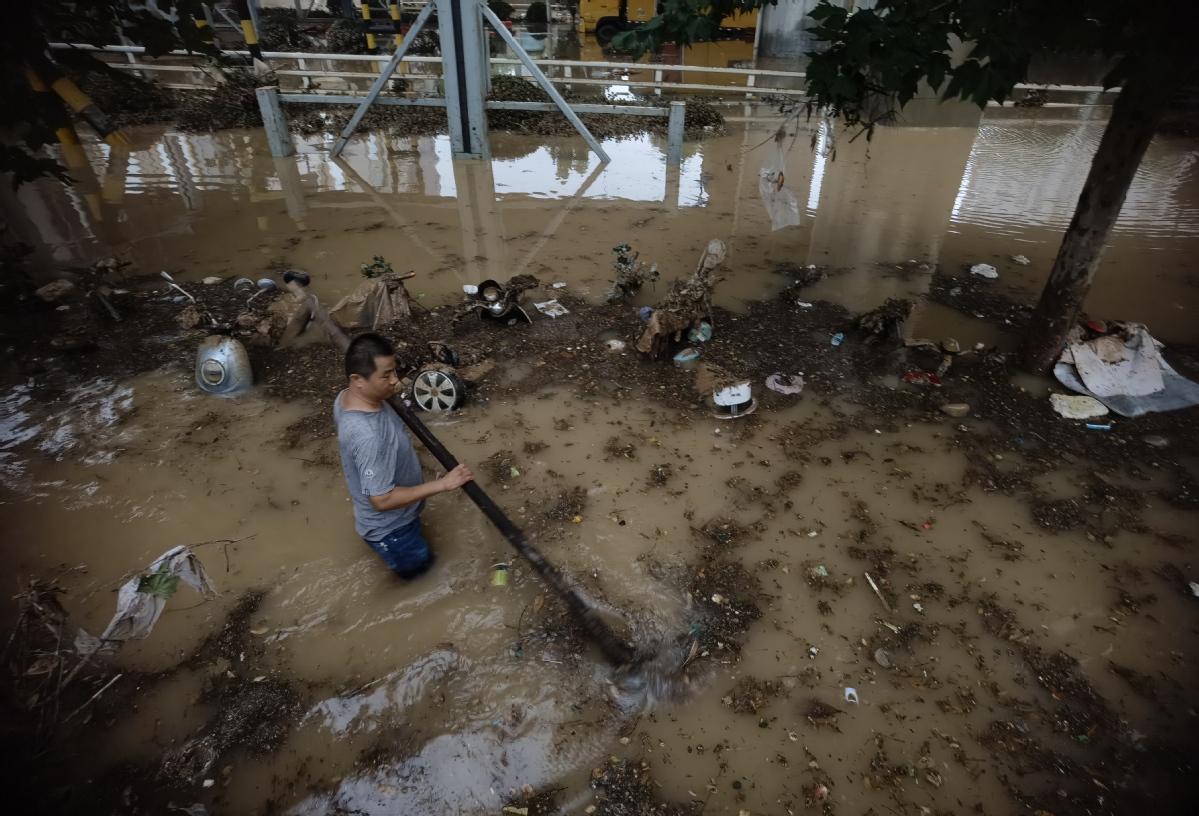 Test for the city
Authorities in Zhengzhou said the rainstorm caused water to accumulate in a parking lot next to the subway line. A wall was built to prevent the water entering the subway, but waters from the downpour broke through the wall at about 6 pm on Tuesday and flowed into the subway.
The section of the subway where the passengers were trapped is located near Zhengzhou North Railway Station.
Zhang Qiang, director of Beijing Normal University's Risk Control Innovation Research Center, said those trapped in the subway car were like "people in a water tank", as it was extremely difficult for them to escape.
It was also impossible for them to move to higher areas to avoid danger, he said.
He told China Newsweek that in view of this, there were few practical rescue options.
However, Zhang said the subway system should have a mechanism to enable a quick decision to be reached to stop services in such extreme weather conditions.