Trail of damage widens as rainstorms move northward
Share - WeChat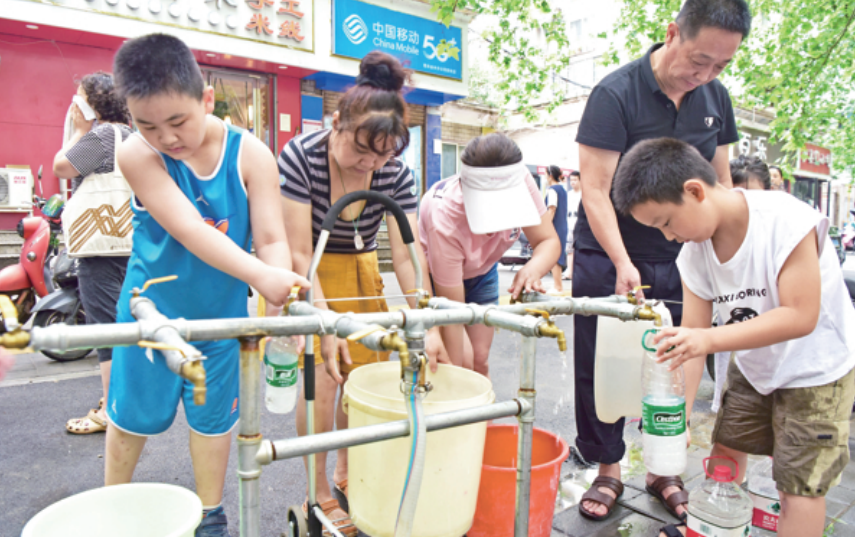 In Xinxiang, a city of 6 million north of Zhengzhou, local flood control authorities said on Thursday that they were combating the heaviest rainfall on record.
Between 8 am on Saturday and 6 am on Thursday, 907 millimeters of rain fell in Xinxiang. By early Thursday, the city's seven medium-sized reservoirs were overflowing. An estimated 470,000 residents had been affected, and more than 10,000 workers and 1,500 vehicles had been deployed for rescue efforts, according to the local government.
On Thursday, the meteorological bureau of neighboring Hebei province also issued a red alert-the highest in a four-tier alert system-for rainstorms. Many cities in the province have been hit by heavy rain for more than three days, and Handan, Xingtai and the provincial capital of Shijiazhuang were expected to have continuous downpours through Friday.
At least two villagers were reported dead in Hebei after a tornado struck a village in Baoding at around 5 pm on Wednesday and brought several factories nearby to a standstill.
Another red alert for geological disasters was issued on Thursday in Hebei, warning of the risk of building collapses, landslides and debris flows in cities.
Persistent rainfall caused landslides that blocked a major highway linking Shijiazhuang with Henan province on Wednesday night, and cleanup efforts were underway. Landslides also disrupted traffic at three highway tunnels in Shijiazhuang early on Thursday, and schools throughout the province suspended classes.