China's coal use expected to drop to 51% by 2025
Share - WeChat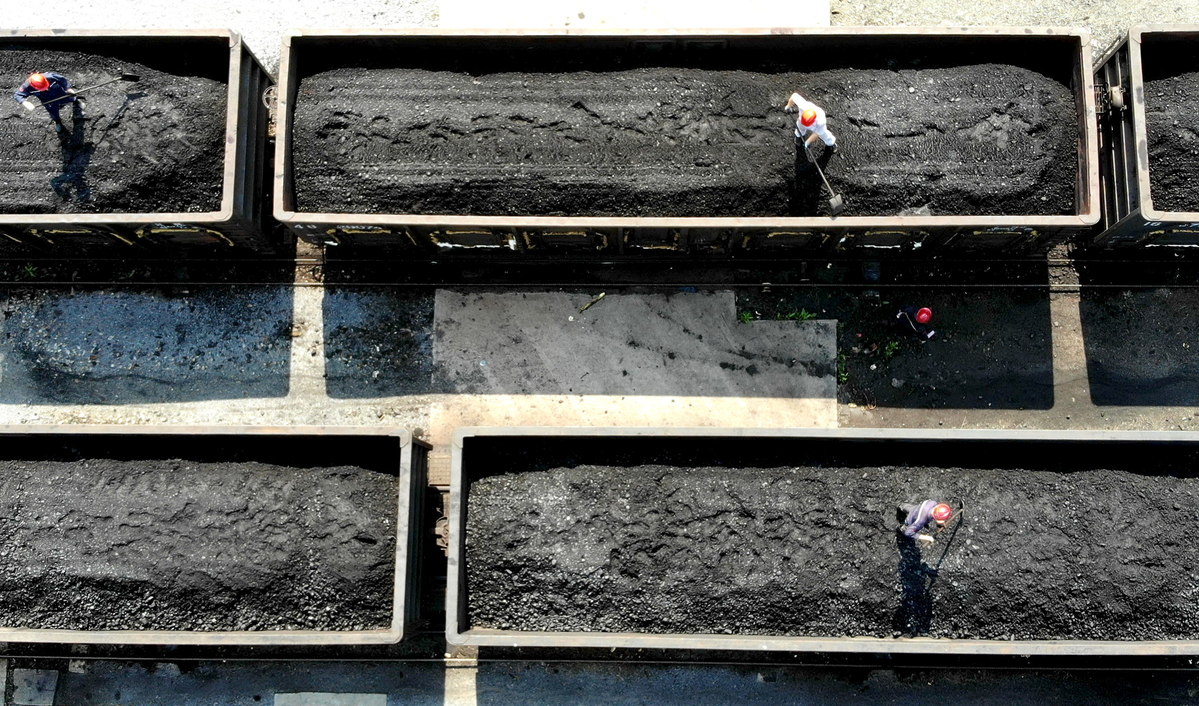 The proportion of coal consumption in China is expected to drop to about 51 percent by 2025, according to a latest report released by China Electric Power Planning & Engineering Institute.
The 14th Five-Year Plan period (2021-2025) is a key period to realize the goal of peaking carbon dioxide emissions by 2030. During this period, as the country strides into a new phase in high-quality development, China's national economy is expected to continue stable growth, and the low-carbon transformation of the energy structure will be more obvious, the Report on China's Energy Development 2020 said.
During the 13th Five-Year Plan period (2016-2020), China's energy consumption experienced stable growth, which was controlled below 5 billion tons of standard coal, with an average annual growth rate of 2.8 percent.
More than 1 billion tons of outdated coal capacity were eliminated in 2016-2020. During the same period, the output of crude oil remained stable at about 190 million tons, and 22.72 million kilowatts of nuclear power went into operation.
Last year, China's coal consumption reached 4.04 billion tons, accounting for 56.8 percent of the total energy consumption and down 0.9 percent from the previous year. Power consumption totaled 7.5 trillion kWh, up by 3.1 percent year-on-year. Nonfossil energy accounted for 15.9 percent of China's primary energy consumption in 2020, up 0.6 percent from a year earlier.
Between 2021 and 2025, with the promotion of the new type of urbanization and improvement of people's living standards, energy demand will maintain rigid growth, the report said, adding the energy consumption structure will highlight "green" and "low-carbon".
In the future, reasonable energy demands should be fully satisfied, while the awareness of saving energy should be cultivated across society to emphasize the idea that "saving energy is the first energy", said Du Zhongming, president of the institute.