Century-old Chinese firms seeking IPOs for renewed growth
Share - WeChat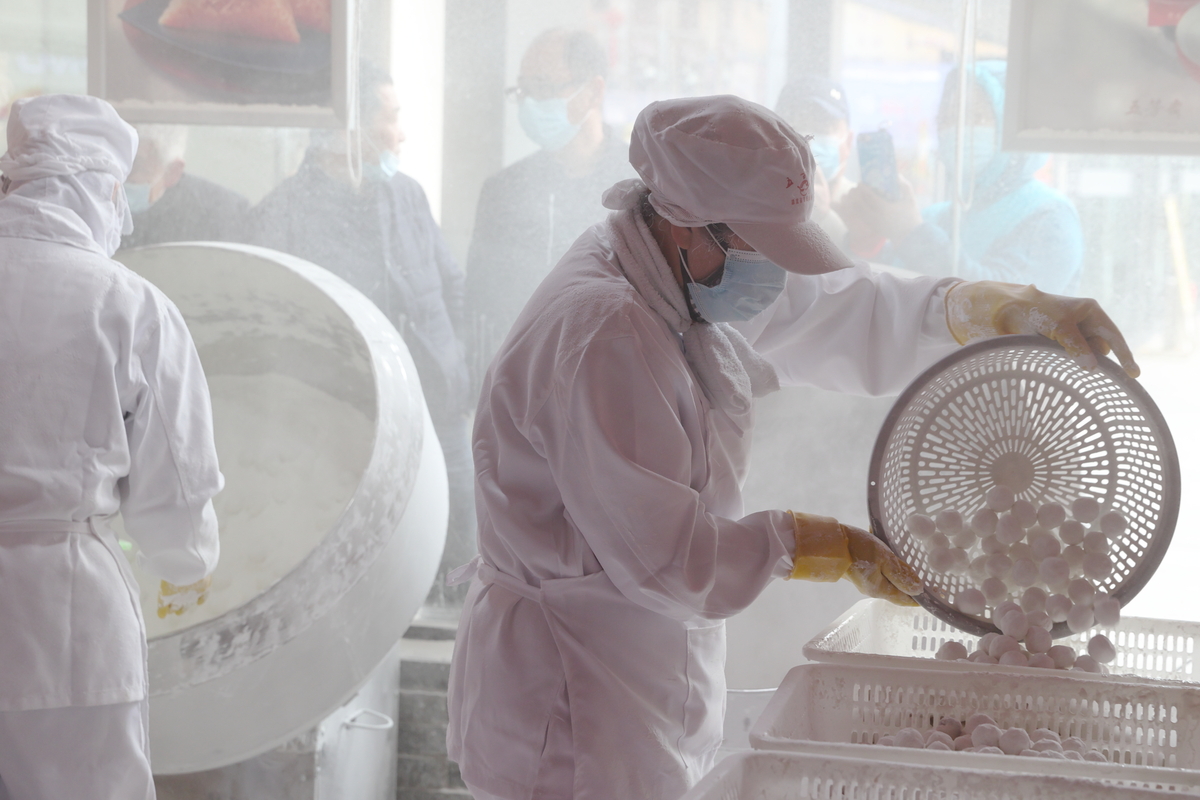 A string of hundred-year-old Chinese companies have jumped on the bandwagon of seeking a public debut for renewed development impetus, a signal that the country's capital market is scaling up support to nurture strong homegrown brands, market experts said.
The latest case in point would be the Zhejiang Wufangzhai Industry Co Ltd, a market leader in the industry of rice dumplings or zongzi, which celebrates its centennial this year. The company is planning to raise 1.06 billion yuan ($163.9 million) from an initial public offering on the Shanghai Stock Exchange, Wufangzhai said in a regulatory filing released in June.
The IPO proceeds will be used in areas like smart food workshops, a digitalized industrial park, research and development, and production base upgrades, the filing said.
Meanwhile, Zhang Xiaoquan Inc, a domestic hardware manufacturer with nearly 400 years of history, is close to a public debut on ChiNext, a Shenzhen board heavy with innovative enterprises. It has been in the process of a regulatory IPO registration since April.
The Shandong Dezhou Braised Chicken Co Ltd, a chicken cuisine firm more than 300 years old, also announced it kicked off the process for an IPO last year and has received pre-listing tutoring.
Fu Yifu, a senior analyst at the Suning Institute of Finance, a research institution of Suning Finance, said time-honored brands are seeking IPOs not only for more fundraising channels and a stronger brand reputation, but for better corporate governance as well.
Though time-honored brands boast cultural and economic value, many of them have fallen behind the times and have stuck with outdated management models, resulting in a lack of innovation and limited profitability. This is why time-honored brands should actively transform themselves, Fu said.
In addition to constantly looking for new business models and distribution channels, embracing a modern management mindset will be an advisable option, Fu said.
"Seeking a public float can serve the latter purpose by altering the share structure with concentrated holdings by a single or few big shareholders, absorbing capital from multiple sources and optimizing the governance scheme," he said.
The wave of time-honored brands seeking public listings came amid the country's efforts to nurture stronger homegrown brands and spur a consumption upgrade.
The Ministry of Commerce, for instance, is helping rejuvenate time-honored brands by a multipronged approach, including launching a shopping carnival for time-honored brands in April that will last for the rest of the year.
The carnival aims to make good use of traditional holidays, consumer goods exhibitions and shopping promotion campaigns to boost consumption and promote innovation of time-honored brands, the ministry said.
Nearly 50 time-honored brands are now listed on China's A-share market, mainly in sectors like liquor, traditional Chinese medicine, catering and condiments.
Some of them are high-profile firms with robust profit growth, such as liquor maker Kweichow Moutai Co Ltd and traditional medicine producer Zhangzhou Pien Tze Huang Pharmaceutical Co Ltd. Their share prices closed as high as 1,982.9 yuan and 421.67 yuan on Tuesday, respectively.
But others have yet to fully rejuvenate themselves through a public float. The China Quanjude (Group) Co Ltd, an iconic Beijing roast duck restaurant chain, reported a 47.09-million-yuan net loss attributable to shareholders of the listed company in the first quarter of the year and closed 0.3 percent lower at 10.11 yuan on Tuesday.
"Going public is just a new start for time-honored brands," said Fu. "They must innovate all the time to solidify their business prospects. Otherwise they will ultimately go out of favor in the capital market."