Financial opening-up key to goal of Pudong
Share - WeChat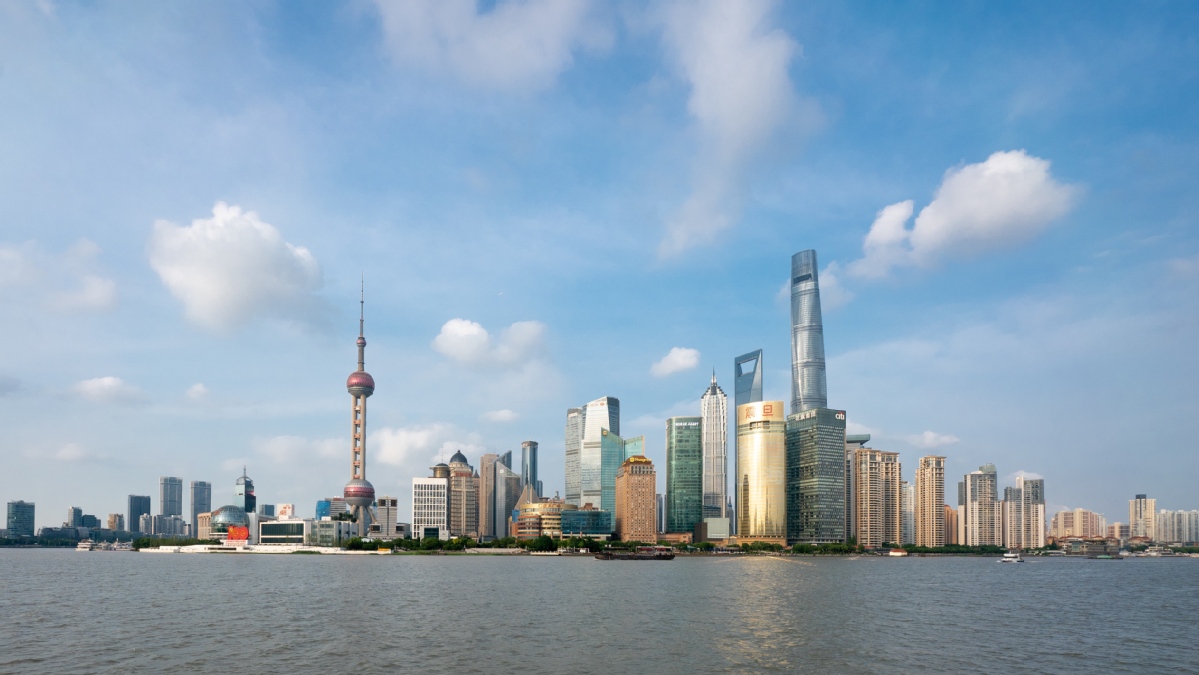 While Shanghai's Pudong New Area should grow into a pioneer of China's higher level of reform and opening-up according to the central authorities' plan, a further opening-up in the financial sector is integral to attain that goal, industry experts said.
The guideline released by the Communist Party of China Central Committee and the State Council on Thursday said Pudong should grow into a leading area for socialist modernization, serving as a strategic link between the domestic and international markets.
Experiments will first be conducted in Pudong to allow qualified foreign institutional investors to participate in the issuance and trading of stocks at the technology-focused STAR Market. An international trading and pricing center for oil and gas should rise in Pudong, the guideline said.
Zhang Hong, head of the Pudong financial bureau, said more international products will be rolled out at the Shanghai Futures Exchange, the China Foreign Exchange Trade System, and the China Financial Futures Exchange by the end of this year.
Cross-border renminbi flow is stressed in the guideline. An offshore financial system which, is in line with Shanghai's position as a world financial center, should be set up. Pudong is being supported in developing offshore renminbi trading while controlling risks.
"Such measurements will further enrich the renminbi product portfolio. Companies and institutions planning to carry out onshore business in China will see their costs saved. Renminbi will circulate more efficiently between onshore and offshore markets, which will help Shanghai to grow into a center for renminbi financial asset allocation and risk management," said Mark Wang, president and chief executive officer of HSBC China.
Detailed measurements, including advancing the infrastructure connect mechanism in Shanghai's bond market and accelerating the overall reform and opening-up in China's bond market in interbank and exchange trading, will make trading smoother and introduce more international investors into the Chinese bond market, he said.
The financial infrastructure and mechanism will be completed in the following years, according to the guideline. A market-making mechanism will be introduced in the STAR Market.
The Shanghai Futures Exchange should attempt to set up a national commodities warehouse receipt registration center. Blockchain standards for trade and finance should be drafted while experiments for legal digital currency should be conducted.
Li Feng, a professor with the Shanghai Advanced Institute of Finance at Shanghai Jiao Tong University, said Shanghai's financial industry can better serve the real economy with the latest guideline by making pricing and trading mechanisms more efficient. A multi-tranche capital market will be completed and ties between different markets will be strengthened.
Shanghai-based companies that trade on the A-share market saw their prices jump on Friday. Songz Automobile Air Conditioning and Apple Flavor& Fragrance Group rose to the daily limit of 10 percent while prices of Shanghai Pudong Construction and Shanghai Golden Bridge InfoTech went up by 3.49 percent and 5.14 percent, respectively.