Preset timetable not in place yet for e-CNY launch
Share - WeChat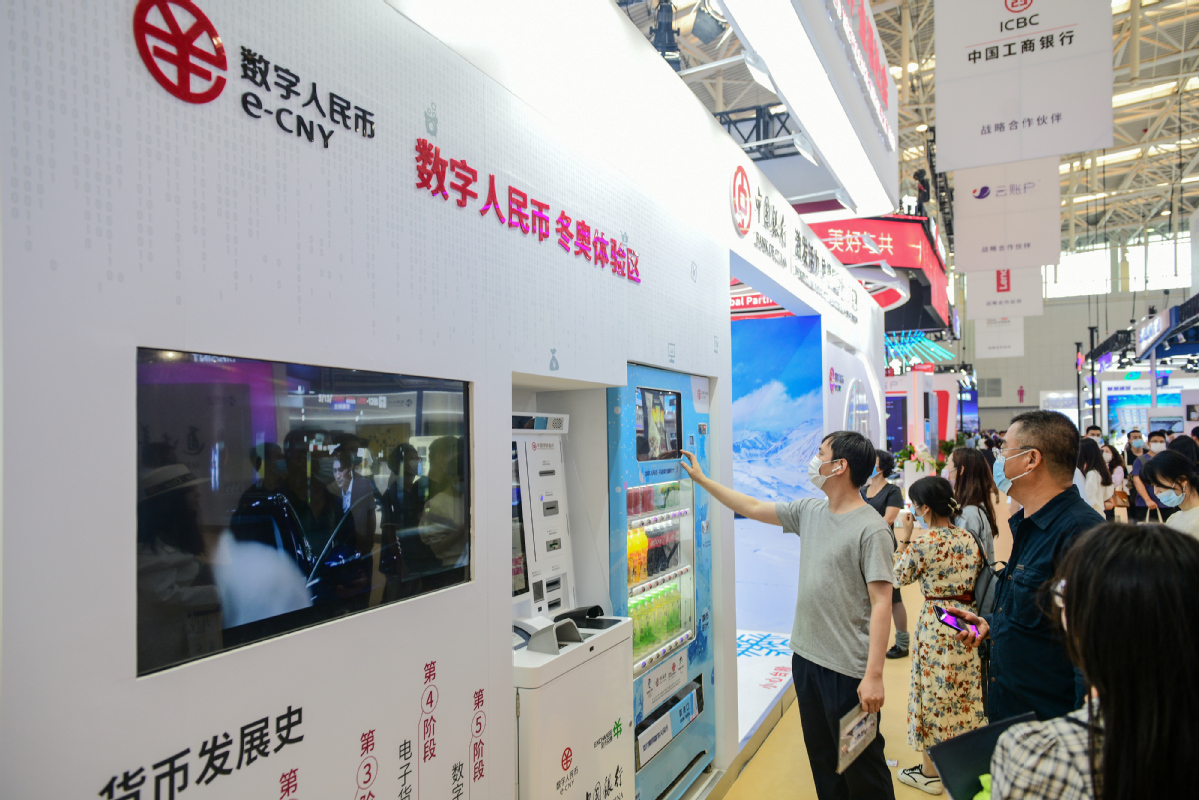 China's central bank digital currency, the e-CNY, still has no preset timetable for a final launch before pilot programs can be further expanded with increased test scenarios, the People's Bank of China said on Friday.
The central bank will continually improve the e-CNY ecosystem, and continue to explore new application models, as well as optimize the design of the e-CNY system, the PBOC wrote in a report, "Progress of Research and Development of E-CNY in China".
More work will be done to improve security management for the e-CNY operational system, based on the country's central bank law, covering security of passwords, financial information data, and business continuity, to ensure the safety and stability of the e-CNY system, the report said.
There are issues waiting for research, such as the e-CNY's potential impact on monetary policy, the financial system and financial stability, it said.
"Meanwhile, the PBOC is willing to participate actively in international exchanges of views on digital fiat currency and discuss standards setting in an open and inclusive manner, in order to jointly advance the development of the international monetary system", according to the report.
For the upcoming 2022 Beijing Winter Olympic Games, the e-CNY trial covers applications on unmanned vending carts, automatic vending machines and unattended supermarkets. Wearable devices have been developed, such as gloves, badges and Olympic uniforms, with payment functions, the PBOC disclosed for the first time.
By the end of June, e-CNY had been applied in more than 1.32 million scenarios, covering utility payments, catering service, transportation, shopping and government services, the PBOC reported.
More than 20.87 million personal wallets and over 3.51 million corporate wallets had been opened, with transaction volume totaling 70.75 million and transaction value of about 34.5 billion yuan ($5.34 billion), the official statistics showed.