Multinationals play key role in building an open world economy
Share - WeChat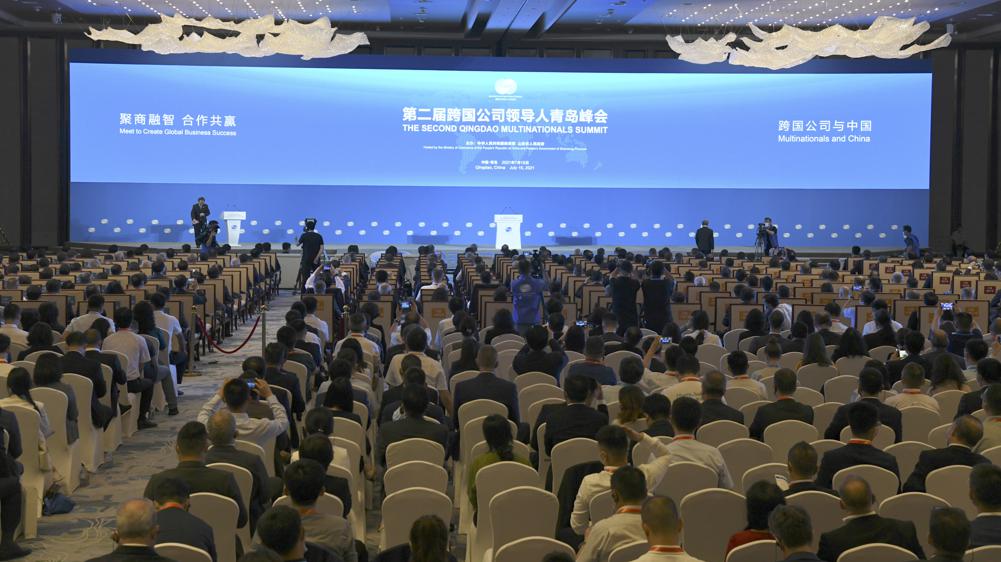 The second edition of the Qingdao Multinationals Summit kicked off on Thursday in Qingdao, Shandong province, with more than 10,000 global participants in attendance, both in person and online.
They included a total of 390 Fortune Global 500 companies, 517 industry leaders and 15 diplomatic envoys, organizers said.
With the tagline "Multinationals and China", the two-day summit aims to provide a high-level platform to boost dialogue between multinationals and political and academic communities and reach consensus on building an open world economy.
Hosted by the Ministry of Commerce and the Shandong provincial government, the summit features closed-door meetings, parallel panels, sub-forums, exhibitions and roadshows.
Participants will discuss the important role of multinationals in reshaping global industrial chains and clarify the relationship between the Chinese market and multinationals for mutual promotion and common growth.
A research report — Multinationals in China: New Opportunities Arising from a New Paradigm — was released during the event's opening ceremony.
The report, prepared by the Beijing-based Chinese Academy of International Trade and Economic Cooperation, said multinationals are important participants in China's endeavor to advance its economic and social development, and play a positive role in every aspect of the economy, including production, distribution, circulation and consumption.