France makes jabs mandatory for health workers
Share - WeChat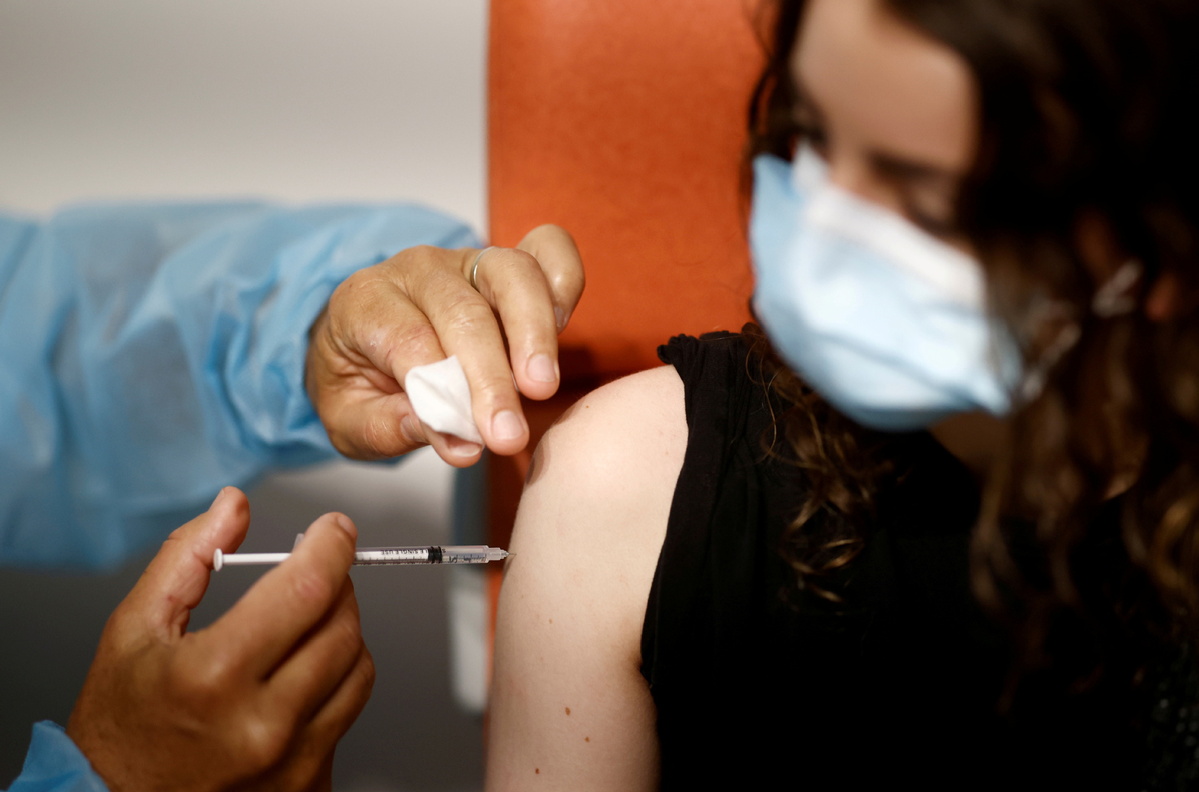 COVID-19 vaccinations will be mandatory for health workers in France, and people wanting access to locations including restaurants and bars will need health passes, the government has announced.
All doctors, nurses, office staff, and volunteers in hospitals, clinics, and care homes will need to be fully vaccinated by September under the new rules.
France has also broadened the scope of its pass sanitaire, or health pass program, which began in early June for events with crowds of more than 1,000 people.
Under the expanded system, adults must provide proof of vaccination or a recent negative COVID-19 test in order to enter venues of more than 50 people, including restaurants, cafes, and shopping centers. People can also gain access to venues if they can prove they have recovered from COVID-19 infection in the last six months and therefore have some level of immunity.
"The situation is under control, but if we do not act now, the number of cases will increase significantly and lead to an increase in the number of (hospital) admissions," President Emmanuel Macron said in a televised address to the nation on Monday.
The French government also confirmed that, starting in the fall, people will have to pay 49 euros ($58) to get a COVID-19 PCR test without a prescription. The tests are currently free. The authorities are hoping the change will encourage more people to get vaccinated, instead of relying on negative test results to gain entry to venues.
Macron had previously come out against any kind of mandatory vaccination. However, rising numbers of infections and slowing vaccine uptake seem to have forced his hand. The number of people getting a first dose of a vaccine almost halved during June, according to the French health ministry. There were 236,000 first doses administered on June 24, for example, compared to 455,000 on June 3. In contrast, infections are going up, with more than 4,000 new cases confirmed on both Saturday and Sunday last weekend, almost double the rate seen in late June.
"We must go toward vaccination of all French people, it is the only way toward a normal life," Macron said. "A new race against the clock is on."
Last month, the United Kingdom passed legislation mandating that all health workers in England must be fully vaccinated by October. Greece made vaccination compulsory among certain health workers this week, and, last month, several regions in Russia began mandating vaccination among employees in a range of sectors, including the health and service industries. On Tuesday, Germany's chancellor, Angela Merkel, ruled out compulsory vaccination.
France's new measures come after the nation's COVID-19 Scientific Council, which advises the government on pandemic measures, warned that a fourth wave linked to the Delta variant could hit swiftly "with repercussions for the health system despite high levels of vaccination".
"We can't get the epidemic under control unless 90 to 95 percent of people are vaccinated or infected," the council said in a statement on Friday.
So far, France has administered 59 million doses, and 24.4 million people are fully vaccinated, which is 36.4 percent of the population.