ScentAir bullish on China biz amid COVID headwinds
Share - WeChat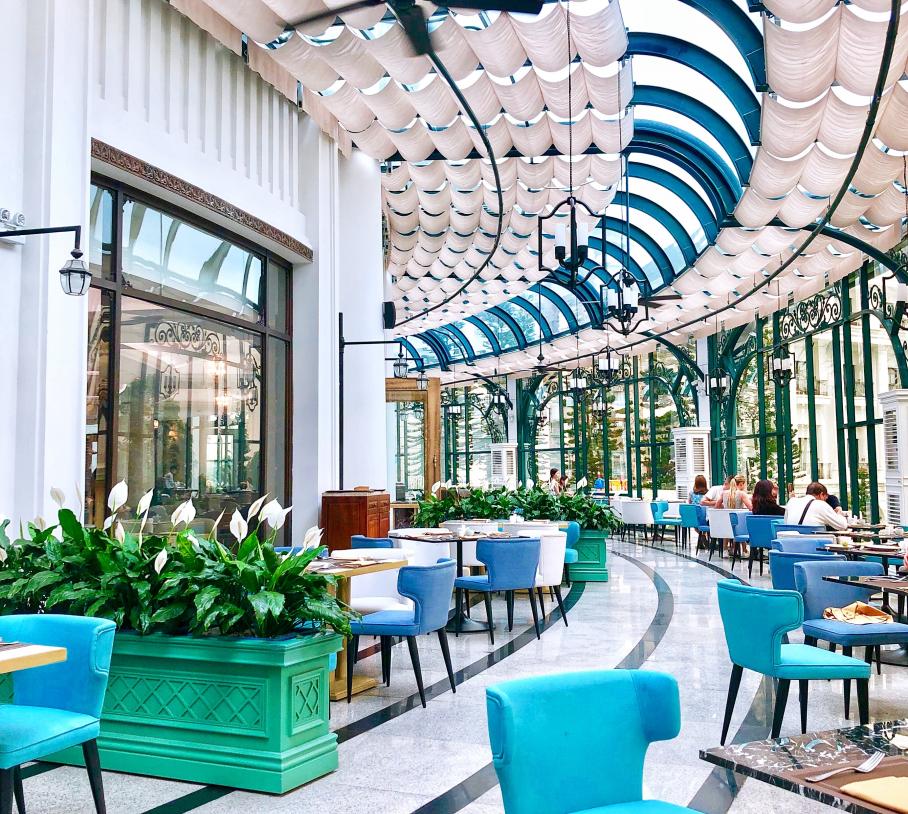 ScentAir, the biggest scent-marketing firm globally in terms of size of business, said China has delivered the highest year-to-date growth for it compared with other Asian markets.
Most of its customers are operating back to normal since the COVID-19 pandemic and new opportunities keep coming into the pipeline.
The Charlotte, North Carolina-based company said its customers mainly come from three verticals, namely hotels, car dealers and high-end retailers. Particularly, it has a high penetration rate of its products in a few global hotel chains.
Entering the China market in 2015, its customers in China include the Marriott, Westin Hotels and Resorts, Bentley, Tag Heuer and Zara Home, among a group of international brands. Now, it is aggressively expanding its network through direct sales and distributors across major cities in China and through e-commerce channels.
With the pandemic brought under better control in China, its target segments, which are mainly customer-facing industries, have seen a V-shaped recovery in domestic consumption. The hospitality segment has seen a booming business as China is now more reliant on the domestic travel market.
"With hospitality being our strongest vertical, things are looking promising to us. We are confident that China has the largest short-term and long-term growth opportunities in Asia-Pacific," said Chloe Hui, vice-president and general manager of the Asia-Pacific region of ScentAir.
"The rise in customer expectation accelerates for multi-sensory engagement, and smell is the only sense directly connected to the brain's limbic system and deals with long-term memory, emotion and behavior. That's why we see more brands in China are adopting scent marketing as one of their key marketing strategies for customer engagement," Hui said.
Before the pandemic, ScentAir said it witnessed strong annual growth in China. Last year, the pandemic caused unprecedented challenges to many businesses, including the scent-marketing sector.
Yet, the pandemic has led to a growing maturity of Chinese consumers, and they have become much more conscious about mental and physical health than before, said a report by consultancy McKinsey& Co.
"Like all businesses, we were affected by the pandemic, but it also opens up new opportunities for us, as the world demands better air. This trend will play to our advantage. Without doubt, consumers do not go out as often as before the pandemic. For shop owners, it's therefore more important than ever for them to make every visit count," Hui said.
"We are investing a lot in product education as we see more retail shops, malls, and commercial spaces looking into options for scent marketing. Other customer-facing industries such as fitness centers, beauty and hair salons have started adopting scenting to improve their guest experience as well," she said.
Now, China is home to 4,000 large shopping centers, which is three times higher than the total in the United States. By 2025, the number is expected to grow to 10,000, said a report by the China Academy of Social Sciences.
In the next decade, a booming middle-income group in China is expected to continuously reshape consumption globally. ScentAir said currently, its total addressable market size of scent marketing in the Asia-Pacific is worth around $14.5 billion.
The company also introduced new products to improve indoor air quality by reducing pathogens, in addition to its scenting solutions.
ScentAir said in general, the Chinese people prefer light floral scents with sophisticated layers of flourishing flowers balanced with hints of citrus and wood, while Western countries prefer strong fragrances with spice and wood.
"Interestingly, we are noticing a growing number of high-spending young Chinese adults with a global mindset and a connection to the local culture. For scent preferences, they are equally open to what the local market and the global market have to offer," Hui said.
With a library of 2,500 fragrances, Scent-Air said it could mix and match fragrances to create virtually any scent. Considering the regional nuance differences, it has created a collection of fragrances with distinctive Chinese elements like jasmine oolong tea, green bamboo and others.