On track for success
Share - WeChat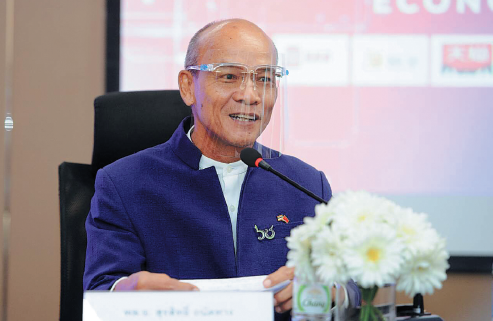 "If you want to be rich, you have to build roads."
This was the Chinese proverb that Surasit Thanadtang, director of the Thai-Chinese Strategic Research Center at the National Research Council of Thailand, used to deploy when engaging with other experts during the drafting of the ASEAN Political-Security Community Blueprint in 2008.
"At that time, we had the ASEAN connectivity plan, so I thought why don't we think about other strategic choices, not just those from Britain or the West," says Surasit, who believed that learning from China's railway technology could be a credible alternative for the region.
The Master Plan of ASEAN Connectivity was subsequently adopted by the regional bloc's leaders in Hanoi in 2010.
Founded in 1967, the Association of Southeast Asian Nations, or ASEAN, groups Myanmar, Brunei, Cambodia, Indonesia, Laos, Malaysia, the Philippines, Singapore, Thailand and Vietnam.
In 2012, as the superintendent of the National Defense College of Thailand, Surasit further introduced his idea by holding a seminar to discuss why Thailand should adopt China's high-speed rail technology. The seminar was attended by NRCT experts, government officials, and local and foreign media.
"There were many opposing ideas because (those people had) never been to China," says Surasit, noting that most people in Thailand were still holding a traditional perception about China and were not aware of the country's rapid development.
In particular, Surasit says there was a member from the Western media who challenged him at the seminar, arguing that he does not trust China's technology and that it will never be as competitive as that of the West.
However, with his deep understanding of China, Surasit responded confidently that the adoption of Chinese rail technology will take Thailand to a new level. "Time will prove that," he told the audience.
Surasit's confidence was based on his own experience of watching the changes in China's railway system and how it has contributed to the country's economic development.
Noting that the infrastructure in China has developed in leaps and bounds, Surasit says he is impressed that China has realized its achievements largely on its own, rather than relying on assistance from any other country.
"What the Communist Party of China has been doing to revive China is very different from the West," says Surasit, referring to the CPC which has guided the nation's development over the last seven decades.
As 2021 marks the 100th anniversary of the founding of the CPC, China has shown what it means to rise peacefully through reform and opening-up and a path of socialism with Chinese characteristics, he says.
"The CPC has shown all elements of good governance, such as transparency, rule of law, accountability and responsibility," says Surasit, adding that even ordinary people in the community can participate in the public policy-making process.
Most Popular