Hainan FTP to benefit from new measures
Share - WeChat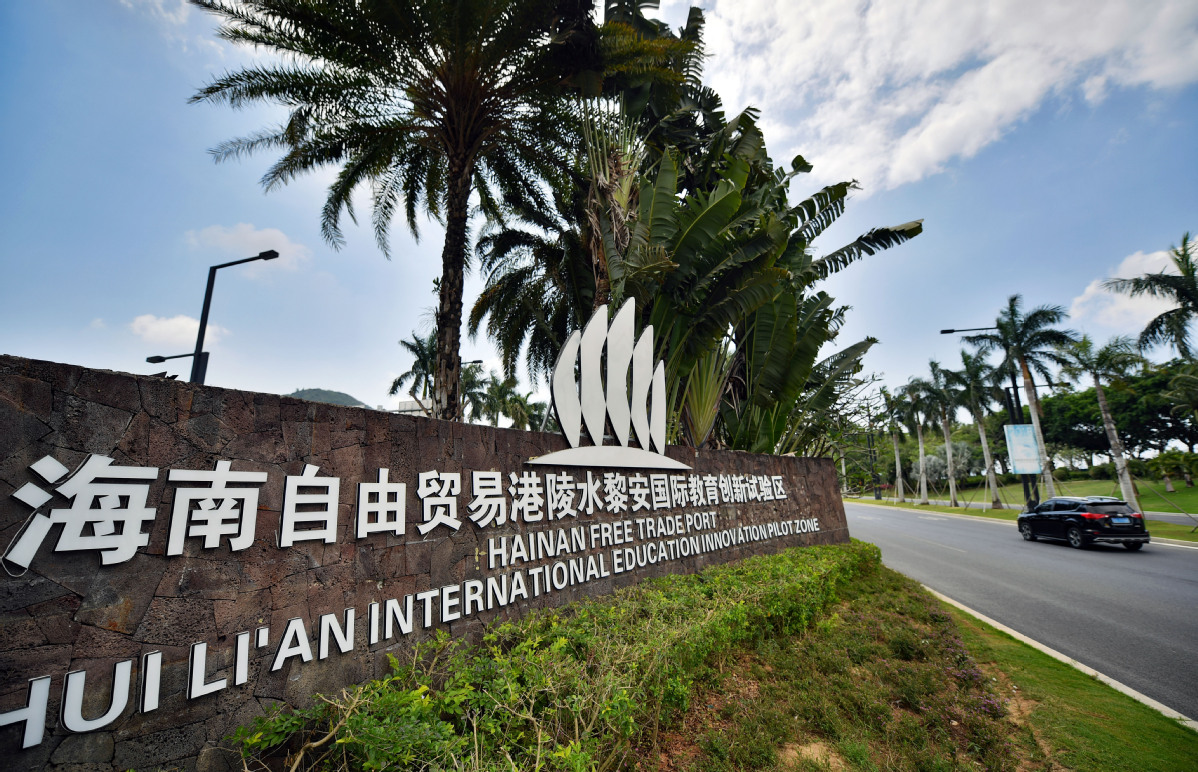 Since the Ministry of Commerce and other 19 central government bodies recently introduced 28 new measures to propel high-quality development of the Hainan Free Trade Port, including facilitating faster goods and services trade, the measures are seen as key policy documents addressing growth of Hainan FTP after the central government released the Overall Plan for Hainan Free Trade Port in June last year-aiming to build the southern island province into a globally influential high-level free trade port by the middle of the century.
This is a key step for the free trade port to achieve higher-level and phased development goals.
As the master plan requires the Hainan FTP to initiate independent Customs operations for Hainan island to identify and block any safety loopholes before year 2025, the early preparation for trade and investment liberalization and facilitation is an important prerequisite to reach this goal. This calls for the Hainan FTP to benchmark the practices and supporting measures of opening-up and effective management to take the lead in testing in specific areas and certain sectors before 2025, as well as explore new paths and accumulate experience in Customs clearance operations.
Therefore, the introduction of a package of measures around trade liberalization and facilitation marks a crucial step for the Hainan FTP to launch independent Customs operations.
Under the government plan, the Yangpu Bonded Port Area and the Haikou Comprehensive Bonded Zone along with other special Customs supervision areas will no longer be reserved. Relevant supervision plans will also be rolled out by related departments.
While independent Customs territories cover the whole island of Hainan, the current value-added tax, consumption tax, vehicle purchase tax, urban maintenance, construction tax, education surcharges and other taxes and charges will be streamlined based on laws, and related work for charging and collecting sales taxes for retail sales of goods and services will be initiated.
Because trade liberalization and facilitation is a common feature of international advanced free trade ports, and also a key point for the construction of Hainan FTP, the government should promote the opening of high-level trade in goods and take the lead in implementing them in specific areas. For example, the Yangpu bonded port in Hainan province will pilot a special Customs supervision area where imports and exports of crude and refined oil will not be subject to general regulations governing enterprise qualification and quantity. Sugar imports in the area will be exempt from the total tariff quota management.
In some special areas, import licenses for mechanical and electrical goods will not be needed, while support for the development of secondhand car exports and new offshore international trade was also announced.
In addition to needing a greenlight from the central government to allow international vessels to refuel bonded oil in the province, the Hainan FTP will pilot the examination and approval institutions to enhance early detection and management of safety risks associated with exports and imports.
In terms of pursuing high-quality development of trade in services, it is necessary to push that high-level service trade liberalization measures are implemented in some areas within the Hainan FTP
First, opening of the services sector and trade in services must recognize that the sector has characteristics of having "no boundaries". Even though trade in services cannot be advanced and implemented within specific industrial or port zones like goods trade, it can take the lead in implementing certain opening measures of the sector in certain areas without limiting the scope of specific regions.