First of 3 billionaires makes trip out of this world
Share - WeChat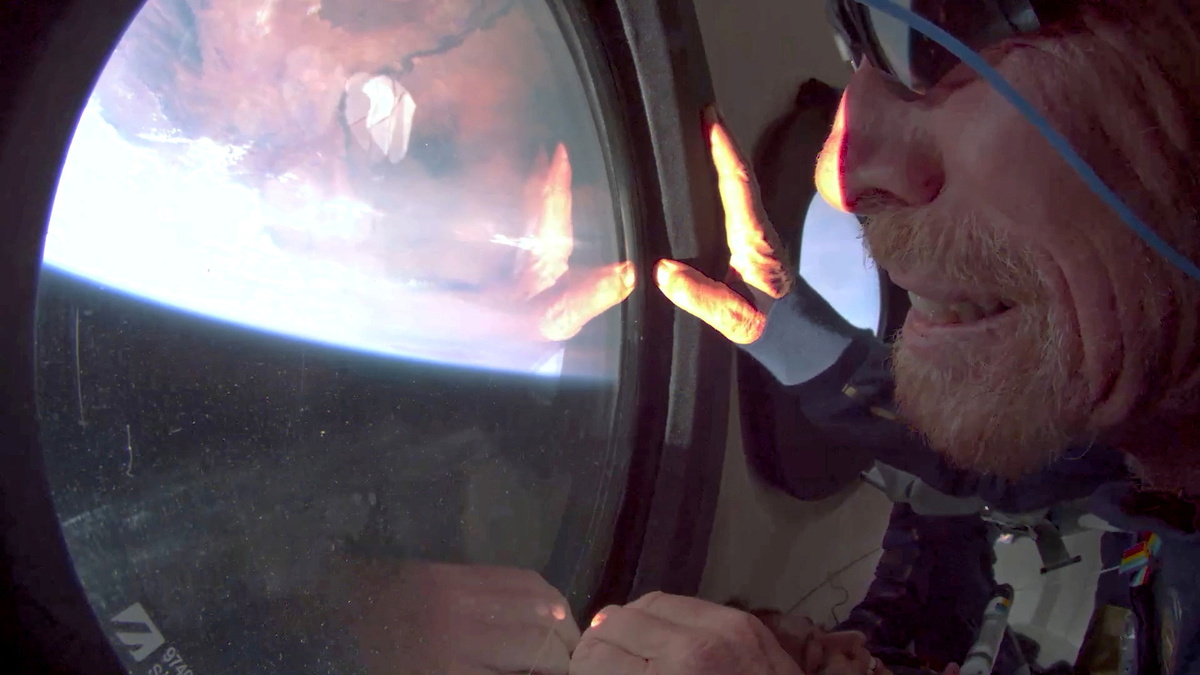 The first of three billionaires planning commercial space voyages took flight on Sunday as Richard Branson rose more than 50 miles above the New Mexico desert aboard his Virgin Galactic rocket plane, safely returning in the vehicle's first flight to space with a full crew.
Branson, 70, and five crewmates from his space-tourism company reached an altitude of 53.5 miles (86 kilometers) over the New Mexico desert — enough to experience three to four minutes of weightlessness — and then glided home to a runway landing.
He was joined by two company pilots and three Virgin Galactic crewmates on the launch from Spaceport America, near Truth or Consequences, New Mexico.
Two other billionaires — Jeff Bezos and Elon Musk, the latter of whom attended Sunday's launch — also are set to kickstart commercial space voyages for ordinary people who want to travel out of this world.
"Congratulations on the flight," Bezos said on Instagram. "Can't wait to join the club!"
Space industry executives and future customers also were on hand to witness the livestreamed event.
Reaching its peak altitude at about 46,000 feet, the rocket plane was released from the mothership and fell away as the crew ignited its rocket, sending it up at supersonic speed.
At the apex of the climb with the rocket shut down, the crew then experienced a few minutes of microgravity, before the spaceplane shifted into re-entry mode and began a gliding descent. The entire flight, from takeoff to landing, lasted about an hour.