Project on folk arts of Beijing, Tianjin and Hebei picks up
Share - WeChat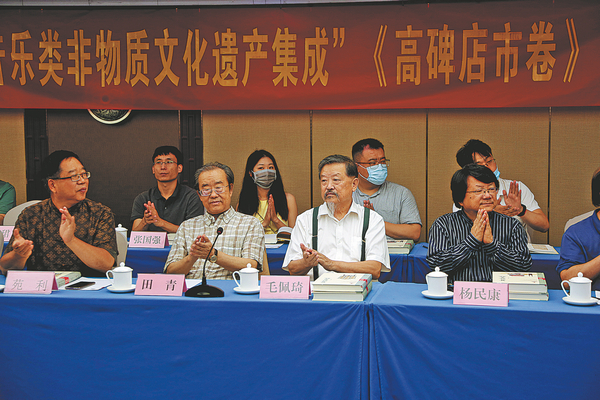 They also drive themselves around in cars that function as "dressing rooms".
"Many of the pieces they perform have been passed down generations. These folk artists are not trained by professional musicians. They learned to sing, dance and play traditional musical instruments from their parents and grandparents, who inherited the art forms from their elders. They preserve something as important as their lives," Qi says.
Qi and his team will embark on a new trip in July to continue the project. They will visit Laishui county, Zhuozhou city, and Xushui district in Baoding, all in Hebei. Qi says the study of traditional folk art requires devotion to research. He expects more young musicians to join his team.
"Though intangible cultural heritage has been in focus in recent years, the speed and effort of preservation is slow," says musicologist Tian Qing, who is the director of the Intangible Cultural Heritage Preservation Center of China. "The traditional sounds are challenged by people's desire to bid farewell to old stuff, which is sad."
Tian was a consultant for the Jing-Jin-Ji intangible culture books launched in June.
"It will take years for Qi and his team to do academic research and collect folk arts material, however, it's definitely a subject worthy of serious study," Tian adds.