Project on folk arts of Beijing, Tianjin and Hebei picks up
Share - WeChat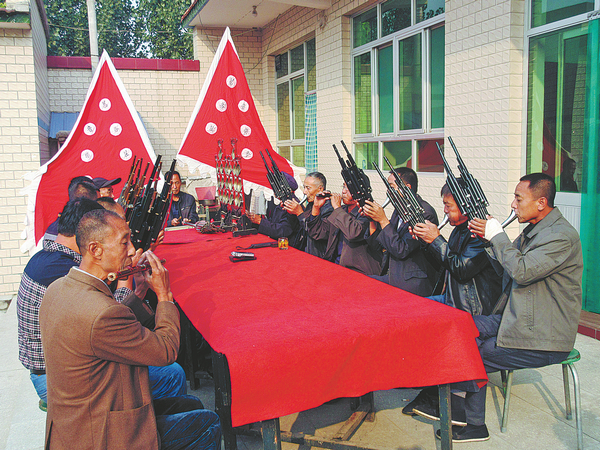 Local folk art troupes perform at ceremonies such as weddings, funerals and birthday banquets.
Hebei Bangzi, a traditional opera, was born during the Qing Dynasty (1644-1911) and is performed in the local Hebei dialect, accompanied by a live band that combines percussion, gongs and cymbals.
Li, born in 1962 in a small village of Xiongxian, was introduced to Hebei Bangzi when she was 12 years old after she was enrolled to study the art form at a local art school. At the age of 25, after getting married, Li started her own Hebei Bangzi troupe and now performs up to 200 shows a year.
"Though the art form, like many traditional art forms, is facing challenges from contemporary entertainment such as movies and pop music, the small troupe still preserves its tradition and performs by touring villages," says Qi, adding that folk artists make their costumes by hand, do their own makeup and usually perform outdoor.
Most Popular