China's success built on Party leadership
Share - WeChat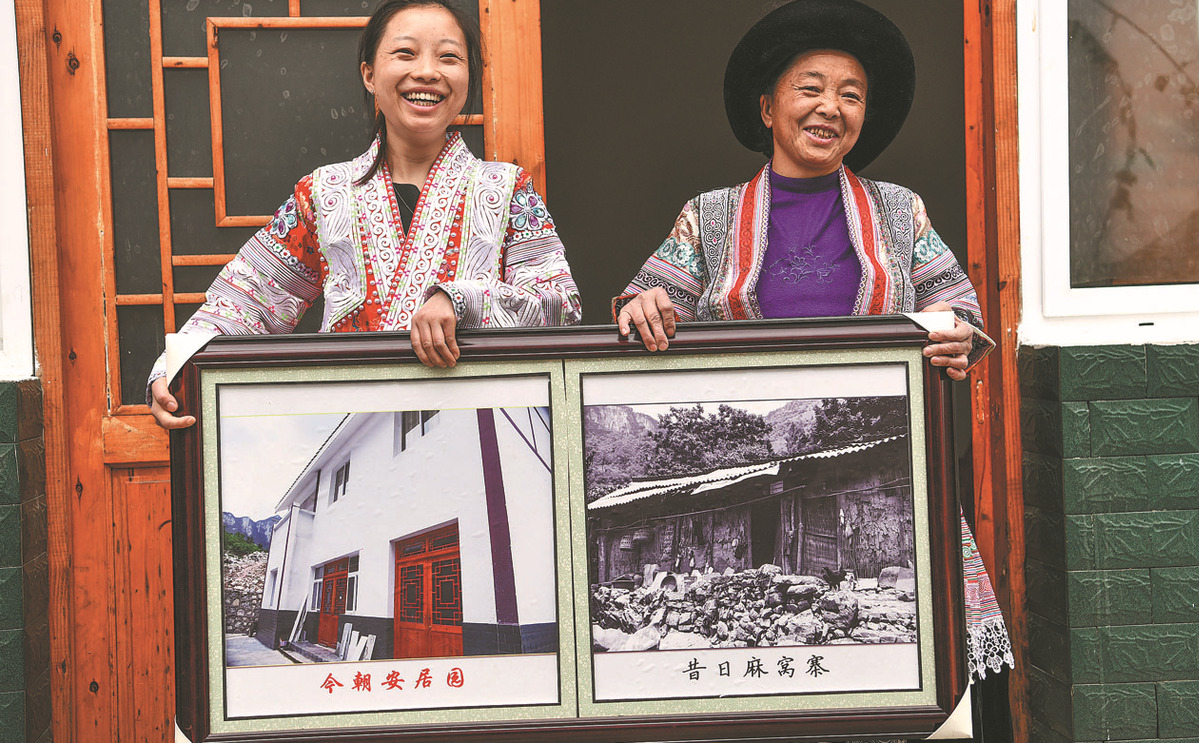 Unique strengths put nation on path to historic transformation, experts say
China's economic success over the past few decades has underscored the leadership approach of the Communist Party of China and its unique ability to effectively blend economic and political systems.
The 100th anniversary of the birth of the CPC on July 1 marks a significant occasion for the country and the world, both of which have been shaped by the Party's growth, longevity and policies in ways that would have been almost unimaginable a century ago.
"The most important and greatest achievement in the past decades is the lifting of hundreds of millions from poverty," said David Lee Kuo Chuen, a professor at the Singapore University of Social Sciences. This contribution to humanity is historic, he added.
Lee said the economic policies of China have demonstrated their success in spurring economic development. These policies have helped lift more than 850 million people out of poverty over the past four decades, according to the World Bank.
The Party, led by General Secretary Xi Jinping of the CPC Central Committee, will enter its second century with more than 95 million members-compared with little more than 50 when it was founded a century ago in Shanghai.
Particularly over the past few decades, the CPC has overseen China as it transformed its economy, generated unprecedented wealth and elevated more people out of poverty than any other country in history all while creating a manufacturing and innovation powerhouse and driver of globalization.
What China has accomplished over the past few years is also unique.
"China under the CPC has accomplished and is challenged by the unprecedented phenomenon of propelling prosperity and economic development," said Thitinan Pongsudhirak, professor and director at the Institute of Security and International Studies at Chulalongkorn University in Thailand.
As it enters its second century in a position of strength and leading a stable and economically strong country, the CPC and its leadership are keenly aware that China does not exist in a bubble.
Speaking at the Boao Forum for Asia Annual Conference 2021 on April 20, President Xi highlighted this understanding by repeating calls to safeguard the United Nations-centered international system and "preserve the international order underpinned by international law".
"Humanity is facing growing governance deficit, trust deficit, development deficit, and peace deficit," Xi said. "Much remains to be done to achieve universal security and common development.
"We will follow the principles of extensive consultation, joint contribution and shared benefits, and champion the philosophy of open, green and clean cooperation, in a bid to make Belt and Road cooperation high-standard, people-centered and sustainable."
Over time, the CPC has adapted its approach to changing conditions both domestically and globally, something that few governing parties have managed to do effectively.
"The CPC showed its flexibility in adapting market orientation from 1978 onwards, the willingness to retool the Chinese economy when State-owned enterprises had to be retrenched in the lead-up to World Trade Organization membership, government-led efforts in making conditions suitable for technological development while attracting foreign direct investments for technology and know-how," said Lim Tai Wei, an associate professor at the National University of Singapore. "Economic growth in China is crucial to the past, current and future political continuity of the CPC."
It is a system of socialism with Chinese characteristics that has a market-oriented economic approach and is a defender of global free trade, said Lim. "The government's stay in power rides on its ability for economic development, poverty alleviation, ability to tap into free markets and efficient mobilization-put to demonstrative use in coping and managing the pandemic."
Economic successes are a key part of the foundation upon which the CPC's long stay in governance is built.
"They provide the bedrock of social and political stabilities for CPC governance. Their development reinforced quantitatively the governance hand of the CPC," said Lim. "The growth of a large middle class helped a large number of the population to become stakeholders in the economy."
Thitinan from Chulalongkorn University said the State-owned economy plays a leading role in China's economy, and the CPC "has left enough room at home for indigenous innovation and dynamic competition".
In many ways, the growth of China "has confounded academic theorists of modernization". This is in part because "the CPC allows competition and merit-driven outcomes within itself", Thitinan said. "I think this has been the key to its success," the academic said.