Paintings on show present spiritual exchanges transgressing time
Share - WeChat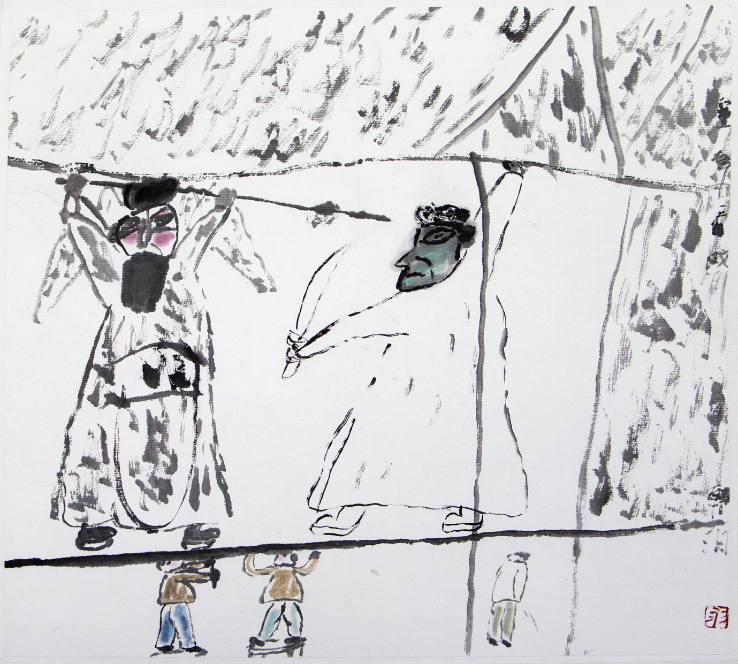 Han Yu is an eminent painter and comic artist who has won several awards. Also, an arduous lover of Qi Baishi, one of the most prominent artists of 20th-century China, Han spent years studying and writing about Qi's art.
In this regard, Beijing Fine Art Academy mounted an exhibition to juxtapose artworks by Qi and Han, now aged 90, to show a spiritual communication transgressing time.
The ongoing exhibition, until Oct 8, shows selected paintings from the academy's collection of Qi's oeuvre and Han's comics, classical ink paintings, calligraphic works and books. It provides Han's perspectives into the creativity of Qi and the Chinese cultural traditions, opening a door for viewers to the core values of classical Chinese art.