Valiant efforts of medical workers highlighted in new play
Share - WeChat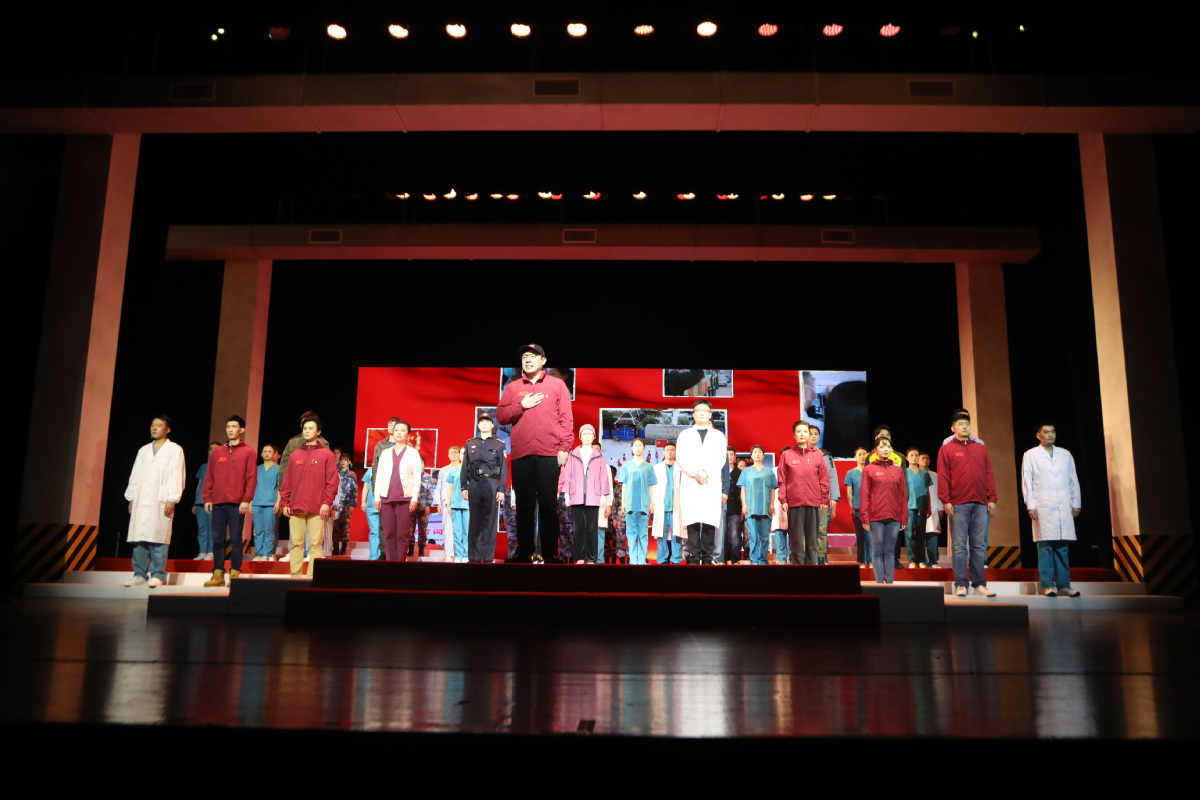 A stage play depicting Shanghai medical teams assisting Wuhan city, Hubei province, which was hit hard by the COVID-19 epidemic early last year, premiered in Shanghai on Saturday.
Dozens of medical school students from Shanghai, a head nurse who was dispatched to Wuhan, a plane captain and a chief attendant who worked on the flight that transported the medical contingents to the city were also part of the stage play.
Organized by the Shanghai Medical Health Development Foundation, Shanghai Jiao Tong University School of Medicine, and the Shanghai Theatre Academy, the play is also meant as gift from these institutions to the Communist Party of China as this year marks the centenary of its founding.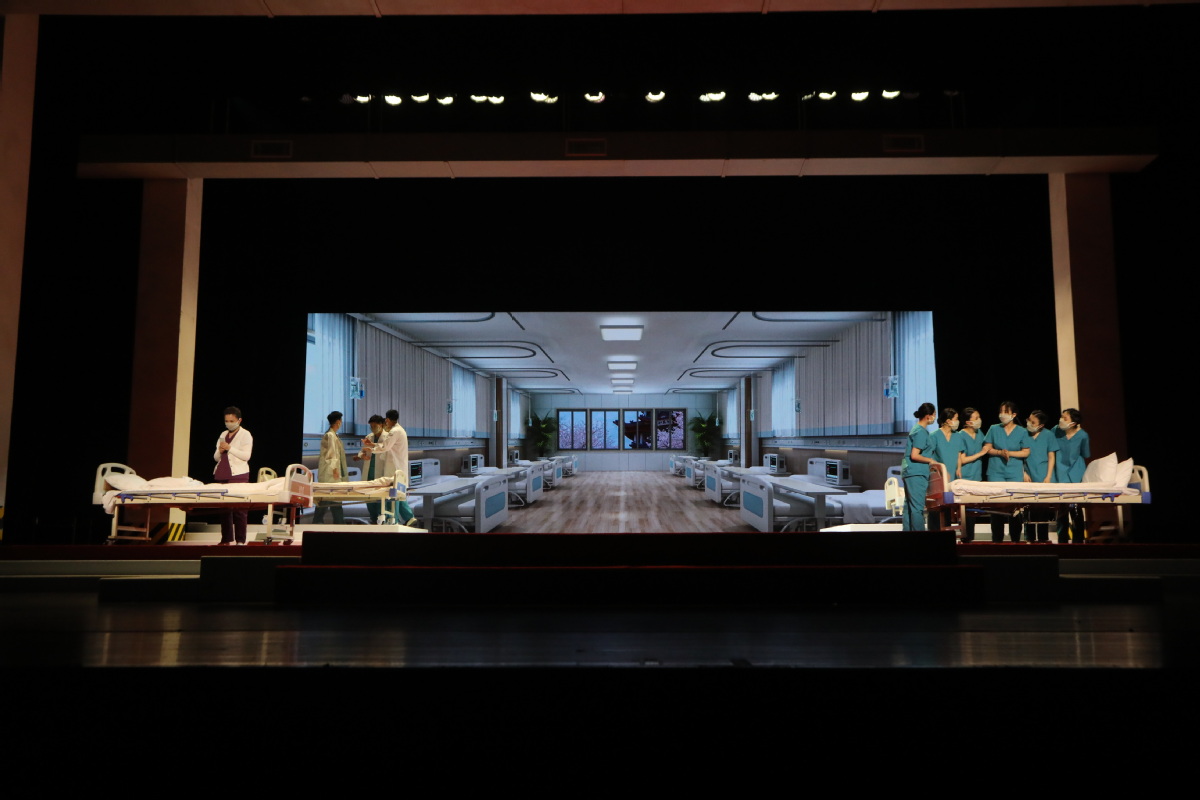 Doctors and nurses whose experience inspired the play and medical workers who were dispatched to Wuhan and the designated hospital to treat COVID-19 cases in Shanghai were invited to watch the opening performance.
Yang Run, a graduate who majored in critical care medicine at Shanghai Jiao Tong University Medical School, played a supporting role in the play.
"All the medical workers working at these designated hospitals, fever clinics, quarantine wards, and intensive care units, in Wuhan, Shanghai and other regions provide hope for the patients and the public," he said.
Qu Hongping, director of critical care medicine at Shanghai Ruijin Hospital, said that the play made him recall the 67 days that he spent on the frontlines in Shanghai.
"All the doctors and nurses were on the battlefront. We tried our very best to live up to the mission of ensuring the health and safety of the people and the prosperity of the country," he said.
More than 1,600 doctors and nurses in Shanghai were dispatched to aid Wuhan early last year. Shanghai was the first city to send medical workers to the city.
Most Popular