New exhibition of award-winning illustrations open in Shanghai
Share - WeChat A modern illustration exhibition titled Moments was launched at the Sinan Time Zone art gallery in Sinan Mansions in downtown Shanghai on June 18.
The exhibition features works by young local artists who have won numerous awards in international illustration competitions.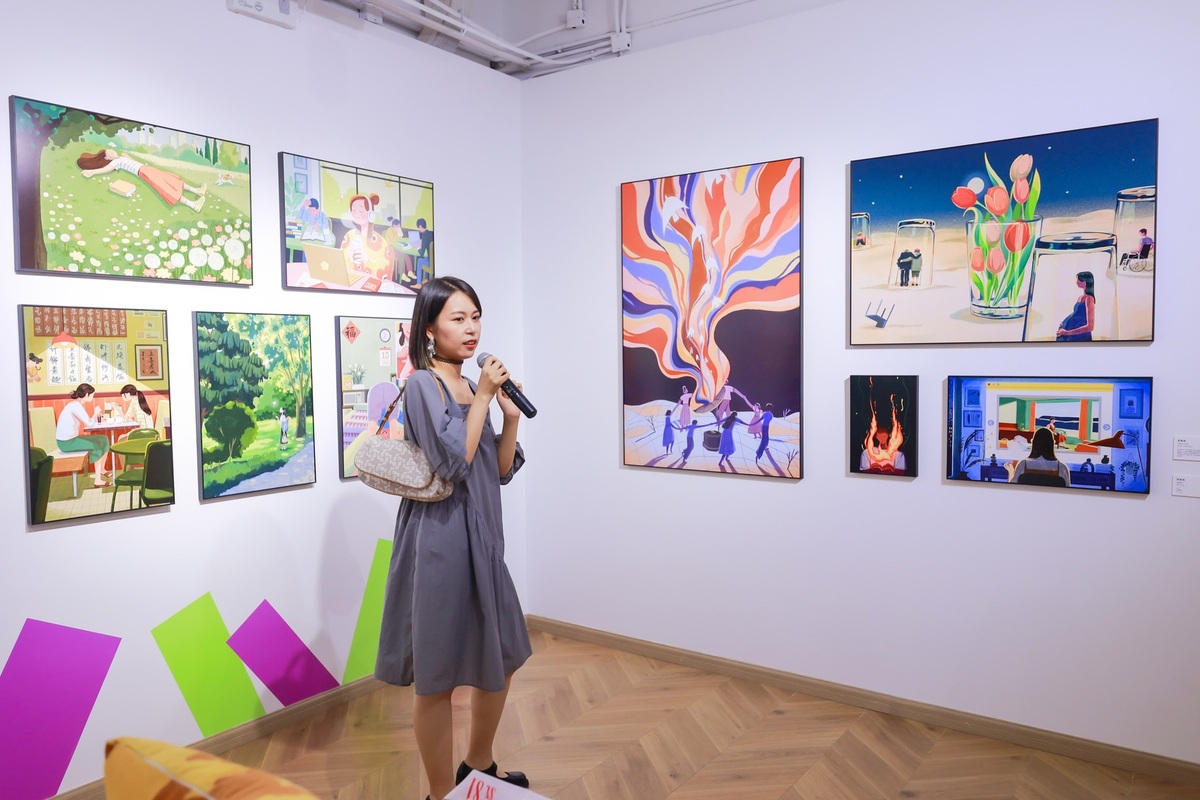 The main wall of the exhibition was created by 26-year-old illustrator Zhou Jiaqi and portrays two ladies from different eras, one wearing an elegant cheongsam, and another wearing modern clothing, sitting on the same table drinking coffee.
"The inspiration for this piece comes seeing sunlight shining on the white table cloth of a restaurant at Sinan Mansions, a scene that seemed to stop time and space," said Zhou, who graduated from Virginia Commonwealth University in the US and was an illustrator with the US internet portal Dotdash.
Also on show are a slew of Zhou's artworks that were created during COVID-19 pandemic. They include A Glimpse of Life, a 2021 American Illustration 40 Chosen Winner and World Illustration Awards Longlist recipient.
"The artwork was created during the COVID-19 lockdown last year when dining at a restaurant with friends became difficult," Zhou said.
"I hope that the good and ordinary scenes and things of the past will not be forgotten after the epidemic."
Most Popular