Instruments of change
Share - WeChat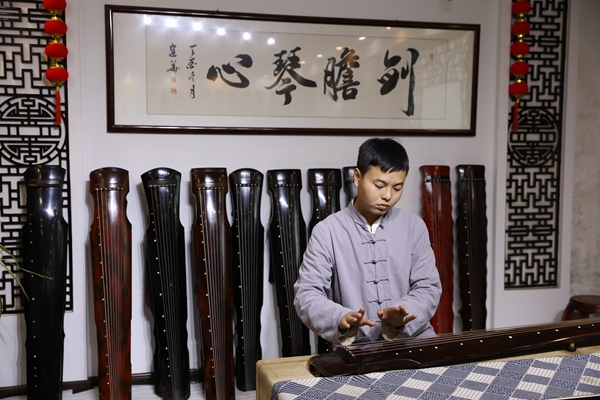 Trees ease desertification in Henan province, and have also helped locals tune into a more prosperous life, Chen Meiling reports in Lankao.
Paulownia trees in Lankao county, of Henan province stand as stoic reminders of dedication and the ability to survive in harsh environments.
Back in the 1960s, when locals suffered in the hands of strong winds and sandstorm, the late Party secretary Jiao Yulu proposed planting paulownia trees across the county as part of the fight to stave off desertification, drastically improve the natural environment and change the lives of future generations.
It's also a testament to surviving poverty. As a plant, it is hard to deform or crack, and with its porous wood, capable of a full resonance and stentorian sound, paulownia is a suitable material to make musical instruments. In recent decades, many residents have, literally, carved out a better life and escaped poverty by doing just that.
Now, rows of tall paulownia trees stand straight along the streets of Lankao, with their leaves whispering in the wind, as if telling legendary stories of the county while symbolizing a decadeslong friendship between humans and nature.
Most Popular