China's recovery boon for world economy: China Daily editorial
Share - WeChat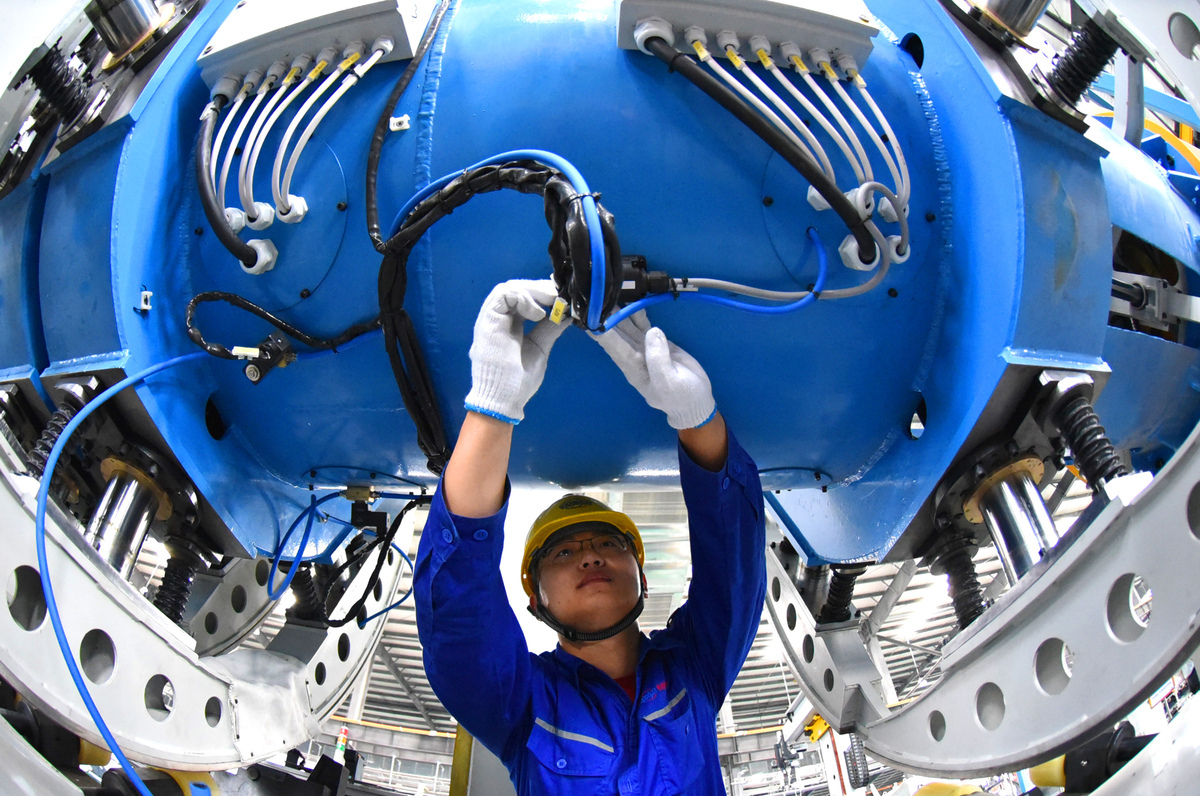 Thanks to its prevention and control work and vaccination program which has already seen more than 900 million doses administered nationwide, China's economy kept its robust growth momentum in May, with major indicators suggesting it has basically shaken off the gloom cast by the pandemic-induced slump.
Its industrial output, led by high-tech sectors such as new energy vehicles and industrial robots, grew 8.8 percent last month from the same period a year ago, while retail sales rose 12.4 percent year-on-year, suggesting strong business and consumer confidence. Moreover, the unemployment rate continued to decline, with the nationwide urban jobless rate dropping from 5.1 percent in April to 5.0 percent in May, the lowest since May 2019, according to data released by the National Bureau of Statistics on Wednesday.
These have not come easily, especially given that the country has still had to deal with sporadic local infections such as the outbreaks in the Pearl River Delta region, and faced external uncertainties such as global commodity price hikes which have increased the costs for factories, as well as the disruptions to supply chains the pandemic has caused.
They attest to the resilience of China's economy, the only major one to achieve positive growth last year, at 2.3 percent. This has led to the World Bank upgrading its forecast for the country's growth this year to 8.5 percent, up 0.6 percentage points from its projection in January. It attributed the impressive economic performance to China's ability to contain the pandemic, its significant policy support, as well as a pickup in global trade.
China's quick recovery from the pandemic is certainly a boon for global growth, given the increasingly important role it plays in the world economy. The World Bank said that China is expected to contribute about one-fourth of global growth in 2021. It will also contribute more than one-fifth of the total increase in the world's gross domestic product in the five years through 2026, according to Bloomberg's calculations based on forecasts by the International Monetary Fund.
All this makes any talk about any economy decoupling from China ridiculous, as it is impossible to completely separate China from the rest of the world economically given the size of its economy and its massive domestic market. The US Chamber of Commerce and Rhodium Group, in a report in February, have predicted that the US economy could lose more than $1 trillion worth of production and long-term global competitiveness if the White House pursues a sharp separation with China.
Countries must work together to mitigate the impact of the COVID-19 crisis, and not let political differences hijack the post-pandemic economic recovery.
Most Viewed in 24 Hours
China Views