TV series chronicles 13 delegates of CPC's 1st National Congress
Share - WeChat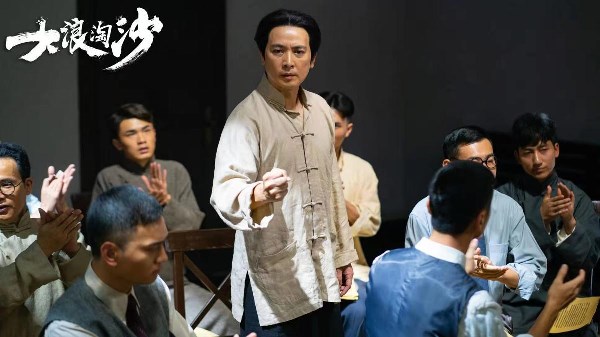 As this year marks the 100th anniversary of the founding of the Communist Party of China, a number of TV series and movies take early revolutionary history – especially the Party's first National Congress – as their subject.
With an attempt to seek a breakthrough, the 40-episode TV series Da Lang Tao Sha (Great Waves Sweep Away Sand) set from 1919 to 1945 traces the respective life paths of the 13 delegates who attended the CPC's first National Congress, which was held in Shanghai and Jiaxing, Zhejiang province, from July 23 to 31 in 1921.
A recent symposium organized by the China TV Artists Association was held in Beijing to draw major creators and experts to discuss the production's storytelling, character development and artistic innovation.
Ethnic Kazakh director Jana Shah said the production marks the creators' endeavor to depict an ensemble of figures.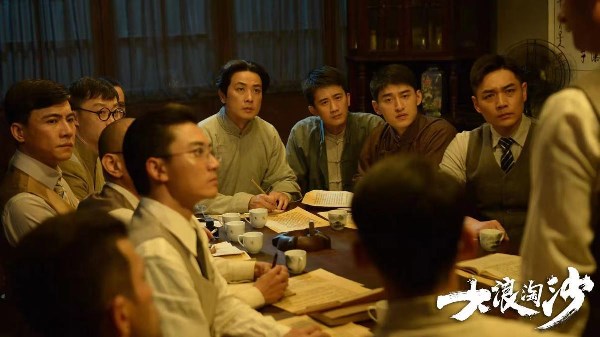 "History is created by people and we have tried to tell the history through various perspectives of the people," said Shah.
The TV series was shot in more than 600 film settings. Besides, some replicas of significant sites in CPC history -- ranging from the "South Lake Red Boat" in Jiaxing to the house caves in Yan'an, Shaanxi province -- were constructed to guarantee historical authenticity.
Li Zhun, former deputy chairman of the China Federation of Literary and Art Circles, said that the TV series has injected a fresh perspective into the genre of revolutionary series, which have flooded across the country's TV screens and cinemas this year.
"The series vividly reflects the 13 delegates' different options in different historical moments, which have been barely featured in previous TV dramas," added Li.
The TV series started to run on Zhejiang Satellite TV and Jiangsu Satellite TV from May 21, and is still available on mainstream streaming sites including Youku and iQiyi.
Most Popular