Party history stamped into seal carvings on show
Share - WeChat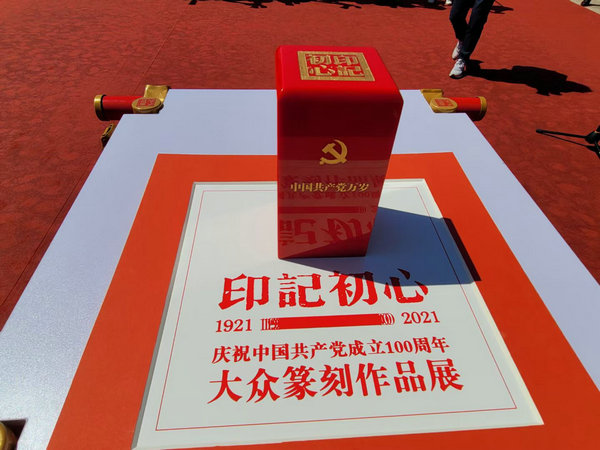 The Exhibition on the Art of Seal Carving of Communist Party of China's 100th anniversary kicked off at the China Millennium Monument in Beijing on Thursday.
Around 300 seals featuring the achievements of the Party are on display with some of them recording milestones of the Party's 100-year history.
The seals are created by professional seal cutters, company staff, teachers and students from primary schools, secondary schools and colleges. New materials, new fonts and new technology in seal carving are used on the exhibited seals.
The exhibition also includes an area playing 100 videos about the history of the Party.
The exhibition will run until July 25. At the end of July, the exhibition will move to Fudan University in Shanghai.
Most Popular