Handicrafts and performance skills help boost incomes
Share - WeChat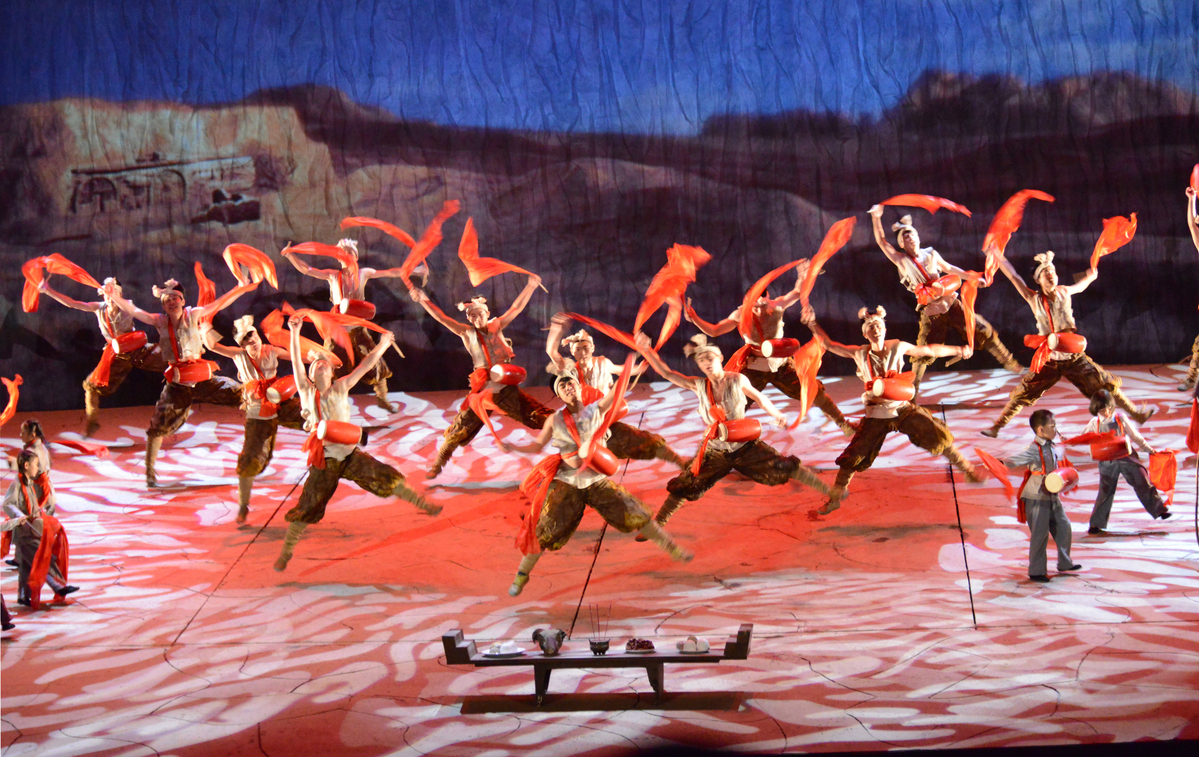 Construction worker Jiang Hongfei, 33, is a part-time waist-drum performer, playing the instrument as it hangs from a sash around his middle.
Jiang's hometown of Fengjiaying village, Ansai district in Yan'an city, Shaanxi province, is known for its long history of waist-drum dances. Of the 2,275 residents, 246 are professional waist-drum performers of different ages.
Like many of his peers, Jiang taught himself to play the instrument as a child. Last year, he joined a training program organized by the government to brush up on his skills.
The waist-drum dance is a group performance of great momentum that can last as long as 10 minutes or more. Jiang earns 100 yuan ($15.63) for each performance.
The income is unstable as the process is akin to taking odd jobs, and everything depends on the availability of work.
"I can supplement my family income with the waist-drum dance. It's laborious working at construction sites. I only go to them when I have no waist-drum performances," said Jiang, who lifted himself out of poverty last year.
In 2019, he stayed in Beijing for several months to perform the waist-drum dance.
Last year, China achieved its goal of eradicating abject poverty. Ansai is a perfect example of how poverty can be alleviated via the promotion of intangible cultural heritage because the district is famous for its waist-drum dance, paper-cutting activities, folk songs, painting and a form of folk art called quyi.
The district government has organized regular training sessions for those living in poverty, hoping that professional skills will make it easier for them to make a living. Impoverished people also receive subsidies if they attend classes. Like many of his peers, Jiang has benefited from such policies.
In March 2018, as part of a plan to develop local tourism, the Ansai government invested over 18 million yuan to transform Fengjiaying into the "Waist Drum Culture Village".
The program offered the village's poverty-stricken people job opportunities and converted their land into shares in a newly established management company, ensuring an annual dividend of at least 1,500 yuan each.
It also established training centers in Fengjiaying that provided impoverished people with free classes in playing the waist drum, singing folk songs and paper-cutting skills.
Fengjiaying organizes regular waist-drum dances for tourists. The performers are hired according to ability; if their skills are inadequate, they can seek help from the teachers so they will improve and eventually be hired.