China beat the Maldives 5-0 in WC qualifier
Share - WeChat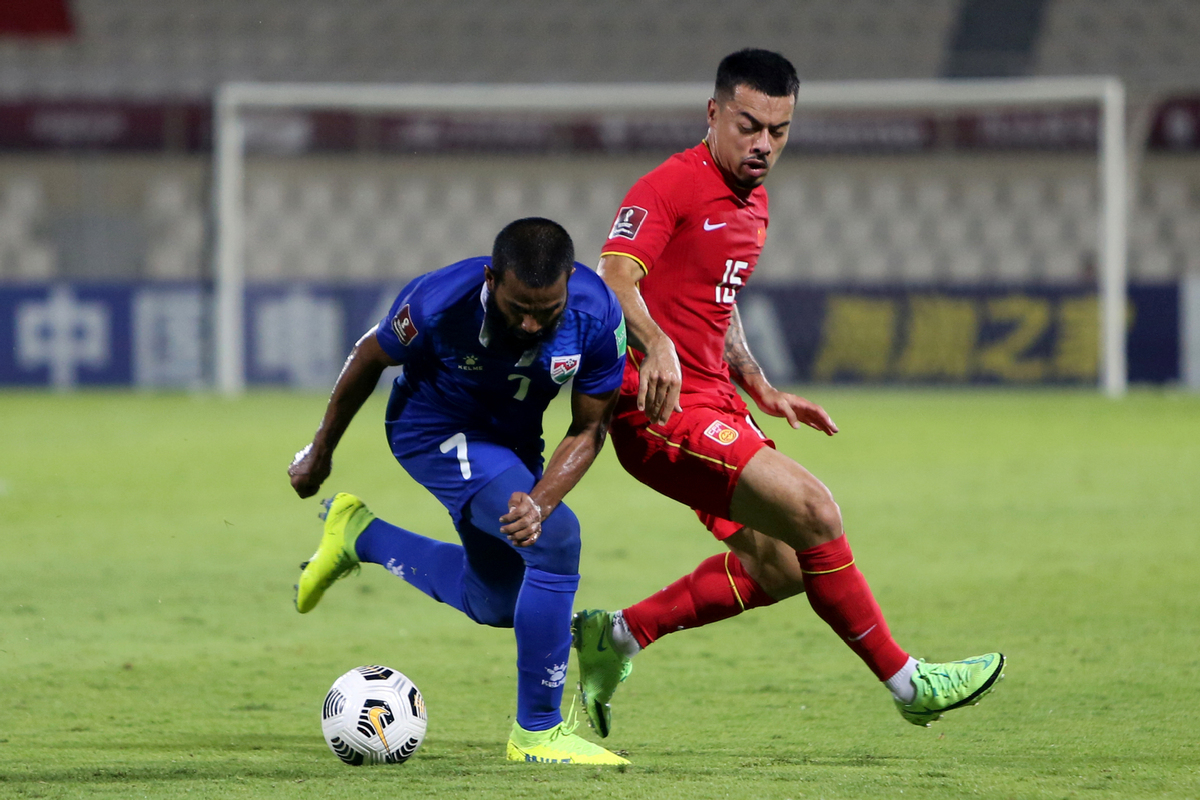 SHARJAH, United Arab Emirates -- China kept their FIFA World Cup hopes alive after thrashing the Maldives 5-0 here on Friday.
Striking duo Wu Lei and Zhang Yuning each scored one and set up another at the World Cup Asian Zone qualifying round two to keep China on track for a final-round spot.
China currently sits second in Group A, five points behind group leader Syria who has advanced to the final round. China, who will meet Syria at their last second-round fixture next Tuesday, still has the chance to survive as one of the best four second-placed teams from eight groups.
China, which chalked up three wins from as many games under head coach Li Tie, can only hope to make the cut as one of the four best second-placed teams.
"We have three days to recover ahead of the Syria game, and I hope all my players will be in good form to face Syria," Li said following his side's win over the Maldives.
The Chinese side did not wait much time for their first goal against the Maldives as midfielder Liu Binbin, who was called up to the Chinese side prior to their departure for Sharjah on June 3, opened the scoring on a cross from Wu in the fifth minute.
Wu, who plays for Spanish club Espanyol, made it 2-0 in the 30th minute when he put a through pass from Zhang past the Maldives goalkeeper Mohamed Faisal.
China's third goal came at the 66th minute when A Lan drove in a deft pass from Yin Hongbo, who substituted Wu after the break, at point-blank range.
Two minutes later, the Brazil-born player's striking partner Zhang found the net with an angled long shot before Tan Long capped the routing with a header in the 79th minute.
"We, as planned by our head coach, pressed our opponents hard from the beginning. It worked well in our favor," Zhang said.
"I mainly played at the center with Wu and A Lan on either flank. It was amazing to see that we combined well," he added.