New online platform to help young myopia patients
Share - WeChat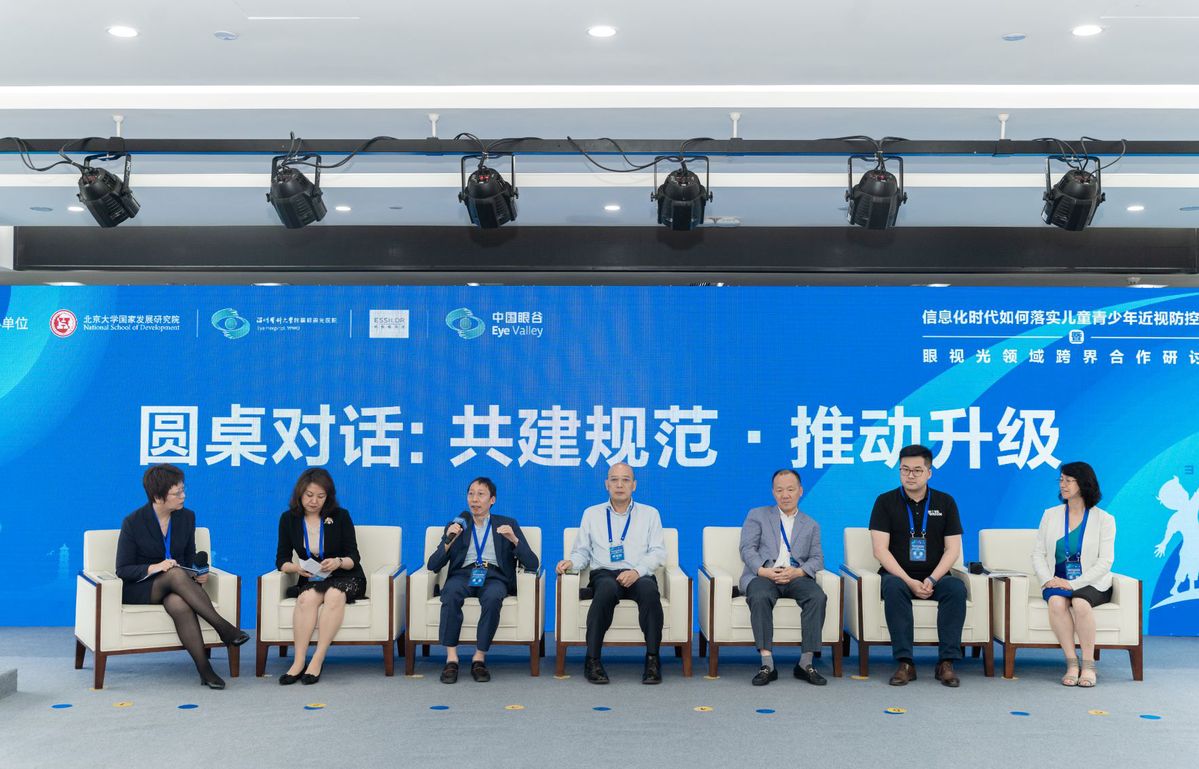 France-based ophthalmic optics company Essilor teamed up with Tencent and launched online consultation services on the latter's medical platform Tencent Medipedia, in a bid to better serve China's adolescents suffering from myopia.
Ophthalmologists from Wenzhou Medical University will be the first batch of optometry experts to provide online consultation on Tencent Medipedia. In the future, Essilor and Tencent will also bring more ophthalmologists and certified optometrists online, so as to improve service efficiency.
Liu Yunting, general manager of Tencent's medical and pharmaceutical sector, said: "The launch of the optometry section is an expansion of our internet medical service and a milestone in the strategic cooperation between Tencent and Essilor in the field of eye health education and services."
Lim Kok Leong, president of Essilor Greater China Vision Care Division, said: "The online consultation offered on Tencent Medipedia's optometry section is the latest efforts that we and our partners have made to advance the digital upgrading of the optometry industry, and I hope that this model will provide more Chinese children and youth access to high-quality and convenient eye health services."
According to a report released by the China Health Development Research Center at Peking University, in 2021, myopia rate among children and adolescents in China will exceed 50 percent. Without intervention, China will have at least 1.1 billion myopic people in the future.
The serious situation is closely related to the changes of eye-use behaviors and environment of Chinese children and adolescents, such as increased use of electronic products, more exposure to the internet at an early age, increased time spent on short-video apps and lack of sleep, said the report.
"Myopia not only hinders the personal development of our children and adolescents, but also brings significant harm to our social and economic development and even national defense security," said Li Ling, director of the China Health Development Research Center.
Dai Weiping, secretary general of the China Optometric and Optical Association, said: "We should set goals, raise standards and build systems to ensure the benign development of the industry. Next, we will encourage the adoption of new technologies and instruments in vision screening, optometry and interpretation, so that the optician's profession and services can be seen, heard and felt."
Lim said: "With our mission of 'Improving Lives by Improving Sight', Essilor remains committed to innovating our products and services, and pushing towards an ecosystem containing 'government, research, medicine, business and media', so as to better support the implementation of myopia prevention and control policies for children and adolescents in the digital age."