Eye care in focus at third CIIE
Share - WeChat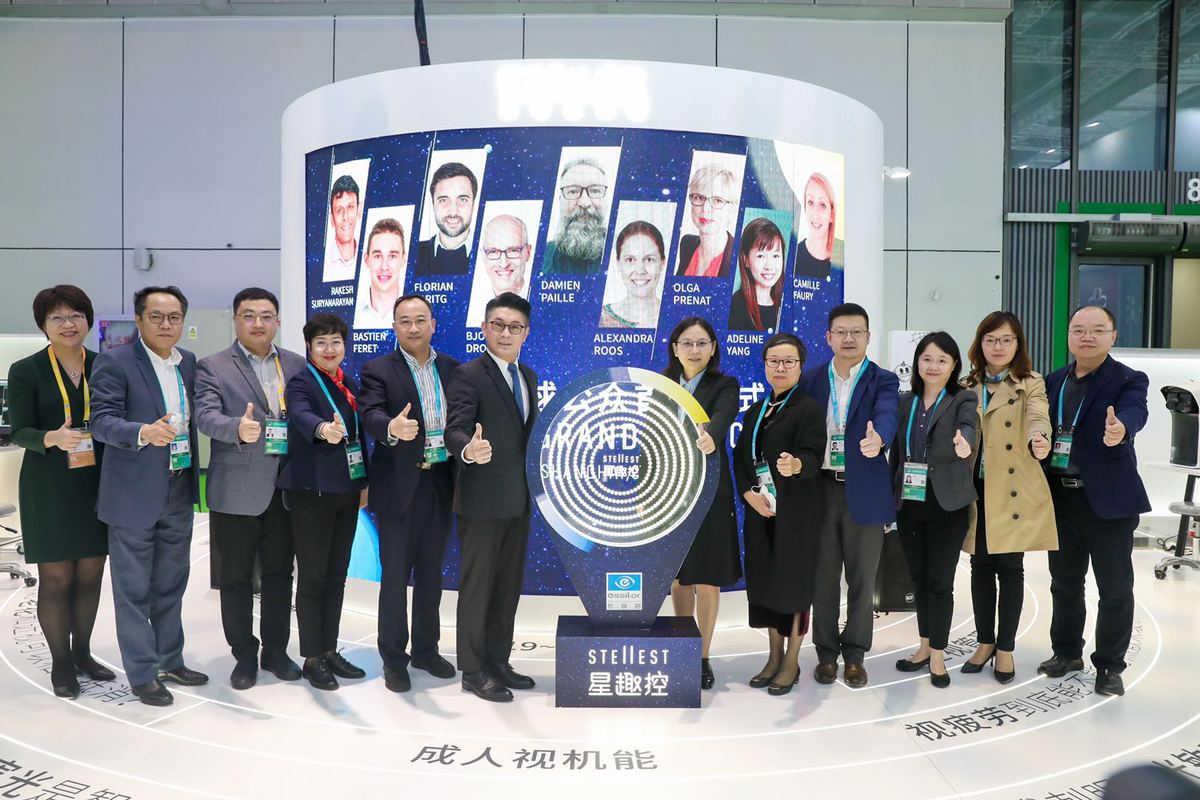 World-leading optic and optoelectronic product developers have been debuting their latest eye care solutions and stepping up collaborations with local partners during the China International Import Expo (CIIE) to further help people deal with eye problems like myopia and glaucoma, and live better.
According to the National Health Commission, the myopia rate among children and teenagers aged between 3 and 18 has reached nearly 54 percent. Experts have also estimated that glaucoma with irreversible damage to optic nerve affects approximately 22 million people in the country, though the diagnosis rate is only 10 percent.
At this year's CIIE, France-based Essilor held the global debut of its latest lens that has been proven to slow down myopia progression among children.
Clinical trials carried out since 2018 has shown that myopia progression in children wearing these lenses for more than 12 hours was reduced by 67 percent compared with those in the control group wearing singular vision lenses, said Arnaud Ribadeau Dumas, president of Essilor Greater China and its global instruments division.
"In addition, myopia progression stopped during the first year for one out of four children," he said, during an exclusive interview with China Daily.
"We hope to leverage CIIE, a platform with great impact, to launch this product in China first and to call for the whole society's attention to jointly tackle this pressing challenge of myopia," said Dumas.
Dumas said that the lens is powered by an exclusive technology called highly aspherical lenslet target, which consists of a constellation of aspherical lenslets spread across 11 rings and can slow down the elongation of the eye.
He also mentioned that an innovation center focusing on myopia and artificial intelligence has been put into operation in Shanghai to facilitate collaboration within Essilor's global research and development network and with local innovation partners.
Meanwhile, Germany-headquartered Zeiss announced that it would jointly launch a multi-center research program on adolescents' and children's eye health standards with the National Clinical Medicine Research Center of Eye Diseases to promote the realization of China's strategic goal for myopia prevention and control.
Zeiss also announced that it would step up cooperation with Tencent to launch a public education project for myopia prevention and control.
This year's import expo also featured the release of the publication "Expert Recommendations on Improving the Burden of Major Blind-causing Eye Diseases in China" by Novartis Pharmaceuticals and health information consultancy IQVIA. The publication aims to raise awareness of fundus diseases and promote the implementation of relevant policies.
"The current patient population base of fundus diseases and glaucoma in the country is large, and they're becoming the most important irreversible blind-causing factor in the country with a rising morbidity," according to the expert recommendations.
Leading ophthalmologists have also called for greater innovation in integrating clinical guidelines, scientific research and technology, policy acceleration, and doctor training at a dialogue themed "innovation for eye" at the booth of United States-based biopharmaceutical company AbbVie.
Ophthalmologists advocated glaucoma screening in public physical examination to achieve early screening and treatment.
Over at the booth of Switzerland-based eye care company Alcon, a new generation of intraocular lens product designed to help the elderly cataract sufferers get a clearer visual experience throughout long, medium, and short distances was launched.
As the first intraocular lens approved by the US Food and Drug Administration, the product relies on four-focus technology and thus breaks the limitation of the traditional three-focus technology for medium-distance vision, the company said.