Role model statues on display at community center
Share - WeChat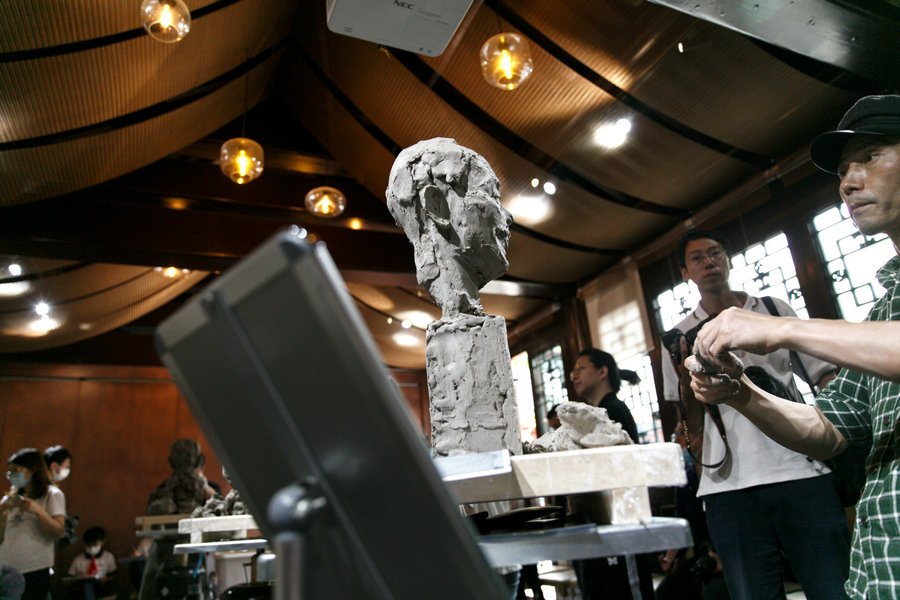 The National Art Museum of China launched a public education program in 2017 where people at the grassroots level who have achieved something in different walks of life are invited to sit for statue making.
At the workshops, Wu Weishan, the museum's director and a sculptor in his own right, gives a demonstration, and instructs younger-generation artists to complete the works. And community residents and students are invited to see how a piece of art is coming into being.
Statues made in the 12 workshops held so far are on show until June 18 at Dongsi Hutong Museum, in Dongsi area where the National Art Museum is located.
The exhibition is to enrich the cultural services at communities, uphold high morality, hail unsung heroes and mark the centennial of the Communist Party of China.