A special graduation marks triumph over leukemia
Share - WeChat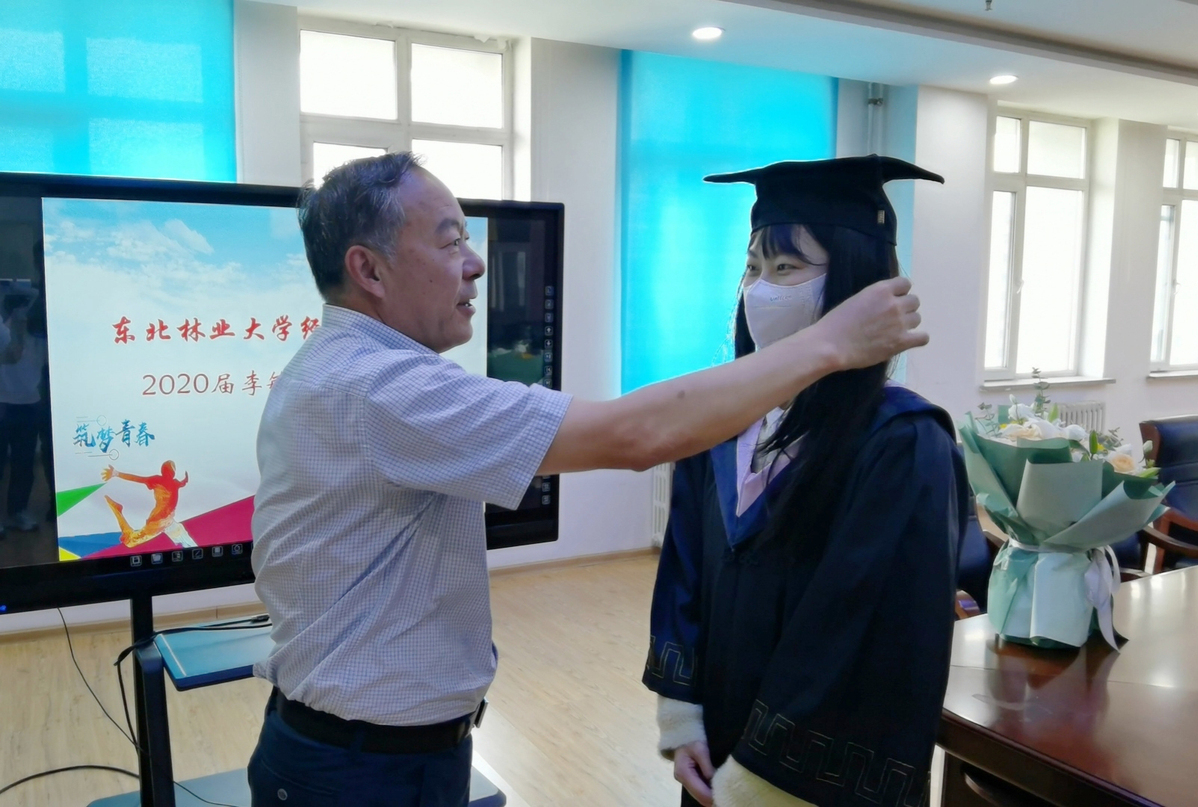 Li Min passed her graduation thesis defense successfully on June 1, a year after her classmates. To her surprise, she received a special gift on the same day — a commencement ceremony just for her at Northeast Forestry University in Harbin, Heilongjiang province.
Li, 23, was admitted to the university's School of Economics and Management in 2016. In January 2020, when she was preparing her thesis and looking forward to the coming graduation, she began to have symptoms of frequent fever, cough and chest tightness.
After seeking treatment at several hospitals in different cities in the province, she was diagnosed with leukemia, and she had to suspend her studies at the university to seek better medical treatment in Tianjin.
Fortunately, her mother's stem cells matched Li's and she received stem cell transplant surgery in early April. After that, her health improved gradually and Li expressed a desire to complete her university studies.