Diving deeper into the past
Share - WeChat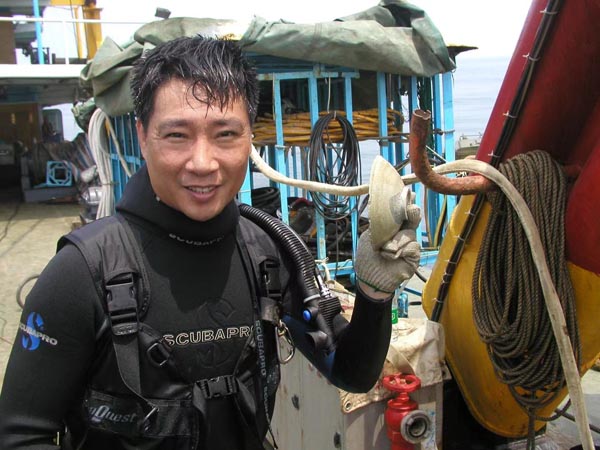 China's marine archaeologists use pioneering techniques to preserve the nation's maritime history, Ye Zizhen reports.
Think of underwater treasure and your mind may well instantly fly to the idea of buccaneers on the high seas and looking for sunken ships laden with gold coins. However, another group of professionals, archaeologists, have often cast their eyes seaward in search of the big find, which is not really surprising given that 70 percent of the Earth's surface is covered by water.
In August 1987, a commercial shipwreck dating back to the Southern Song Dynasty (1127-1279) was discovered in the seas off Guangdong province, when a British company was looking for the merchant ship The Rheinburg. Among the 247 relics found on the ship were a gold belt and porcelain. The ship, about 30 meters long and with a beam of 10 meters, was later named Nanhai No 1 (Nanhai is the Chinese term for South China Sea).
Three months after the discovery, China, lacking archaeologists who could dive, decided to establish an underwater archaeology research center at the China History Museum, now known as the National Museum of China, in Beijing.
When the research center was founded, Cui Yong, a field archaeologist at the Guangdong Museum in Guangzhou, applied to work at the research center, eventually becoming one of nine archaeologists from Beijing and Guangdong who passed a rigorous physical examination.
"At the time, one of the questions was whether divers should be trained to be archaeologists or vice versa," Cui says. "Ultimately, the government decided to train archaeologists to dive because it was regarded as more efficient."
Most Popular