East meets modern
Share - WeChat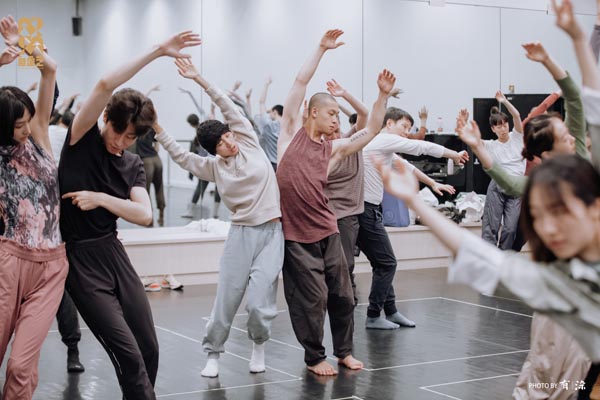 Choreographer presents traditional Chinese culture through avant-garde productions, report Zhang Kun in Shanghai and Chen Nan in Beijing.
After being commissioned by the China Shanghai International Arts Festival to create a production, choreographer Shen Wei traveled to Hainan province alone, hoping to concentrate on the project by escaping the crowds and getting closer to the nature.
With his guqin and several books, Shen rented a small house, by the sea, focusing on his choreography without any distractions. Among the books he brought with him are I Ching, or Book of Changes, and The Analects. Both are ancient Chinese books which still greatly influence the Chinese way of thinking and behavior.
He spent five months living alone in the house painting, playing the seven-stringed zither, reading as well as cooking and cleaning.
The result is an immersive multimedia production Integrate, which will premiere at the West Bund Dome, a multifunctional live show space converted from the former Shanghai Cement Factory along the Huangpu River. A total of 10 performances will be staged there from June 11 to 20, and the premiere will also mark the launch of the new space.
The cement mill had produced building materials for many landmark buildings in Shanghai, symbolizing the development of the city's landscape. So Chen Anda, deputy head of West Bund Group Corp, says they hope the dome will be similar in that respect as a "blend of new culture and art".
Most Popular