Life's beautiful when countryside gets revitalized
Share - WeChat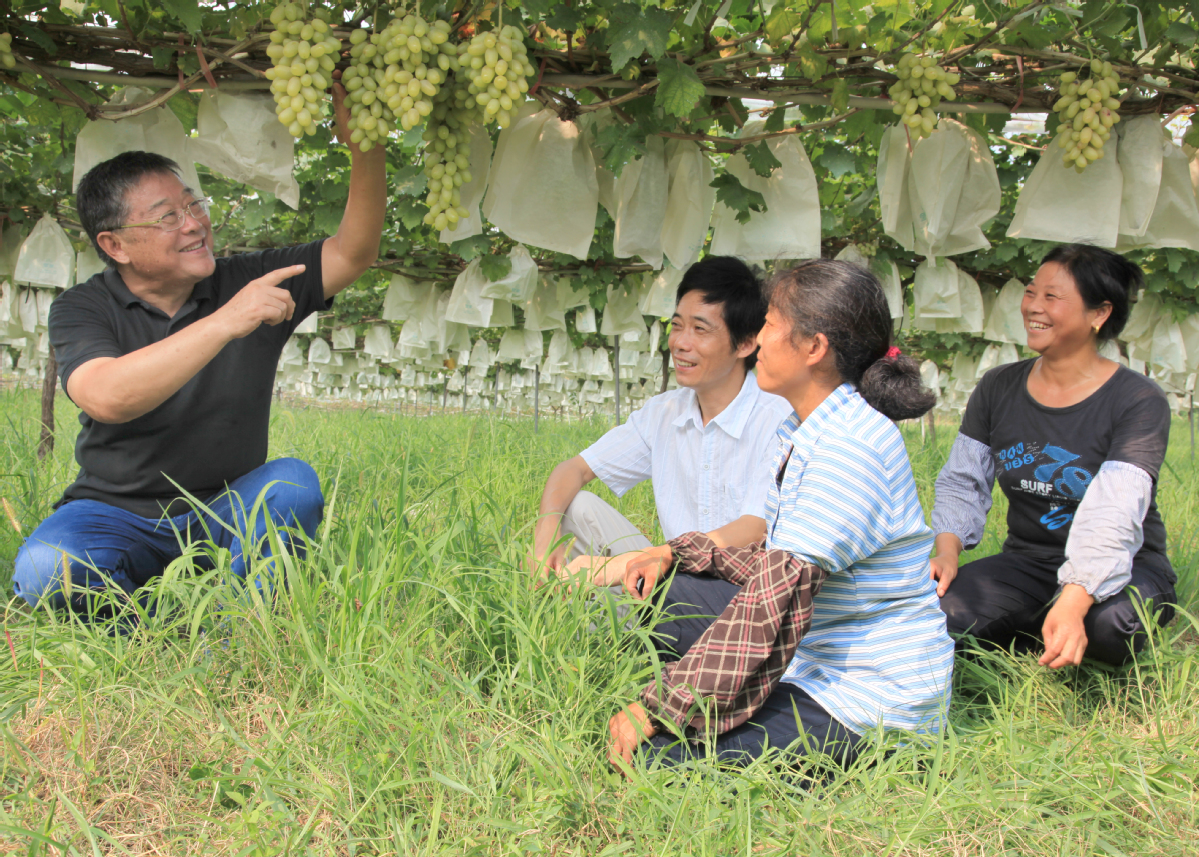 There are a thousand Hamlets in a thousand people's eyes-so goes a saying. Meaning, the source material or the template may be one, but each person could interpret it his or her own way.
Similarly, a policy, plan or strategy could be implemented in several customized or imaginative ways in each location. That's what I learned during a recent seven-day tour of villages.
The nation's rural revitalization strategy is paying off handsome dividends in a variety of ways cross China.
Just over six months back, China shifted its poverty alleviation campaign into the rural revitalization framework. The larger goal is to bring about a boom in local industrial development, make rural environment habitable, and guide rural lives toward more prosperity.
In Qingyuan in southeastern Guangdong province, I saw some hitherto abandoned old houses revamped into high-end resorts. These now boost rural tourism and leisure agriculture.
In Macheng, Hubei province, the villages that I visited promoted their specialty industries, focusing on agricultural products.
Some villages concentrate on renovating public infrastructure like roads, water conservancy facilities and pollution discharge systems.
To ensure rural revitalization objectives are achieved, fiscal support, which played a vital role in reaching anti-poverty goals over the past eight years, will continually drive the new national strategy.
Governments at all levels will not reduce the fiscal fund injection amount compared with the antipoverty period. For instance, in Guangdong province, agriculture and rural areas are the priorities of fiscal expenditure.
This year, the province's spending on agriculture, forestry and water conservancy is about 120 billion yuan ($18.8 billion), up from 112.25 billion yuan in 2020.
The provincial-level government allocated 12.32 billion yuan this year to consolidate the connection between poverty alleviation and rural revitalization.
Guangdong province integrated and coordinated funds across different government departments in support of rural development. In recent years, the integrated funds achieved more than 30 billion yuan annually, and more than 80 percent of the funds have been invested in city- and county-level governments, while more than 90 percent were supporting less-developed areas, said Yao Lu, deputy head of the Guangdong government's finance department.
By fundraising methods, officials in provincial-level governments have adopted various measures, including local government bonds, public-private partnerships, and improvement of agricultural funds, credit guarantees and insurance.
The diversified investment pattern in Guangdong gives priority to the security of fiscal spending, in the form of preferential financial policies and active participation of private funds, said Yao.
"We will attract and leverage more financial and social capital, and increase the proportion of income from land transfer used in agriculture and rural areas."
Conversations with many local officials have convinced me life in revitalized countryside can be beautiful. They said the national strategy requires long-term and constant policy support to make it effective and sustainable.
"Many policies are different from those during the anti-poverty period, because the new strategy requires higher standards to improve people's livelihoods in rural areas. It will take a long time to achieve the goals, and we may face additional challenges," said Hu Qingchao, deputy head of the finance department of Macheng, Hubei province.