Art puts Fuliang back in the picture
Share - WeChat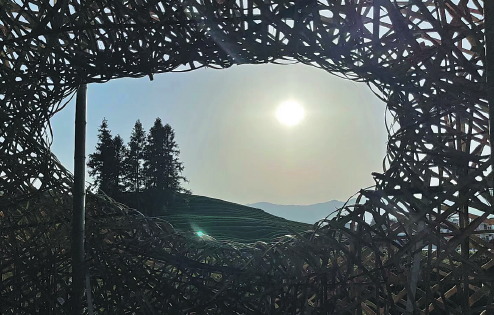 The history of porcelain firing in Fuliang can be traced back to the Song Dynasty (1127-1279). The raw material for porcelain is a clay mineral called kaolin, named after Gaoling village in the county. Nature's gift made the place famous as "the capital of porcelain".
Art at Fuliang is the first regional art festival carried out by Art Field China, while Fram Kitagawa, a celebrated international curator, took on the role as consultant.
"We sincerely hope that a regional art festival takes root and flourishes in Fuliang, growing more abundant with higher quality, and leaving a legacy," states the Art Field China team.
Artist Xiang Yang, born in 1967, graduated from the Academy of Arts& Design, Tsinghua University in the early 90s, has exhibited works at venues including the Museum of Art and Design in New York, the Painted Bride Art Center and Art Alliance in Philadelphia, plus Today Art Museum and the National Art Museum of China in Beijing. This time, he gave new life to two abandoned houses.
He collected images of Jingdezhen and Shiziyuan village, both past and present, from which he selected figures and carved their silhouettes into the walls of the house. The scraps of paint and lacquer peeled off during the carving process are collected in a small transparent bag under each figure. The figures on the walls and the scraps in the pouches thus become the visual narrative of the image itself.
People see the history and process of ceramic making, the migration and construction of the village through the carved images on the wall. At the bottom of the window facing a stream, there are silhouettes of people washing clothes by the water; lift the hanging bamboo basket, you will find rice-sized carved chickens.