Chinese double-decker trains rolling toward Europe
Share - WeChat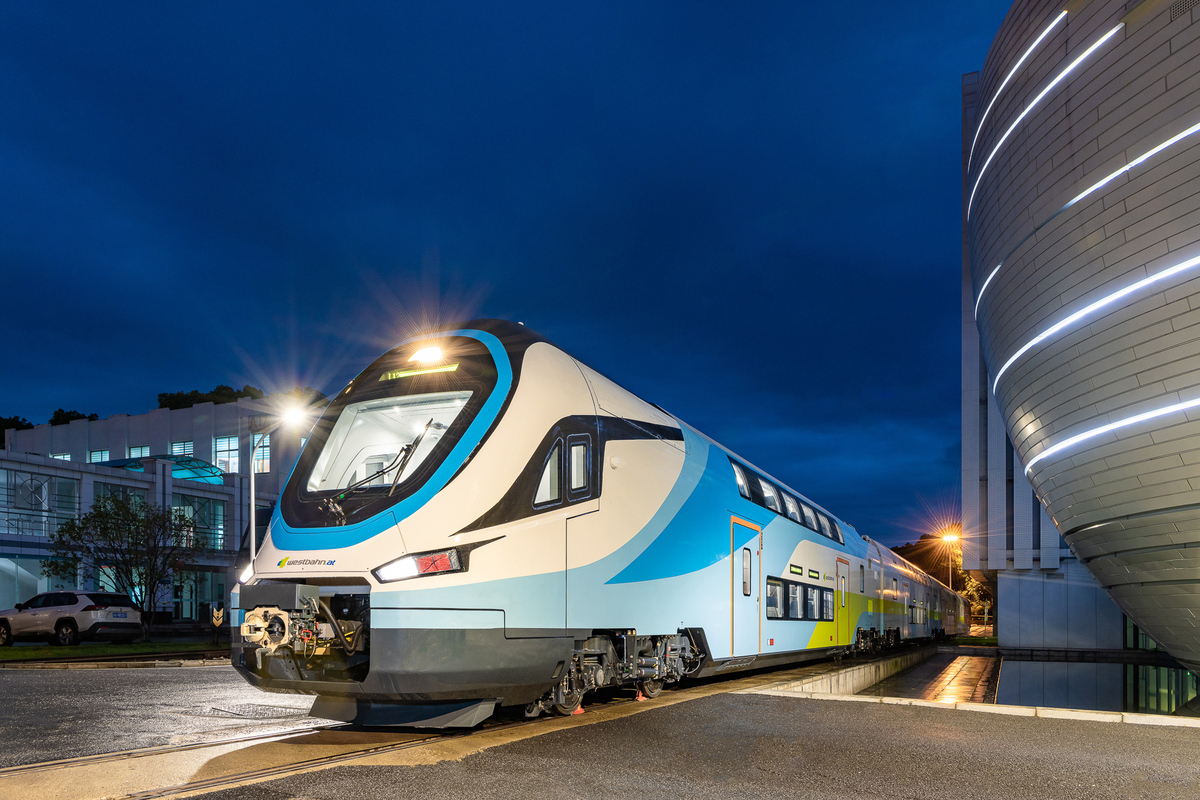 Further, with the integration of scientific and technological innovations, the trains have characteristics of flexible grouping, safety and reliability. They're intelligent and comfortable.
The weight of an entire train is only about 10 percent higher than a single-level train, because new composite materials such as high-strength, lightweight and corrosion-resistant carbon fiber is used.
The trains are equipped with a remote monitoring system and an intelligent multi-information service system.
During operation, the real-time position and system status information of a train can be transmitted to the ground wirelessly, and passengers can purchase tickets, reserve seats and view the operations map on the train.
Despite the burden of the COVID-19 epidemic, the company finished the project in just18 months, cutting in half the time needed for similar foreign products.