Uniting stories of Silk Road through dance
Share - WeChat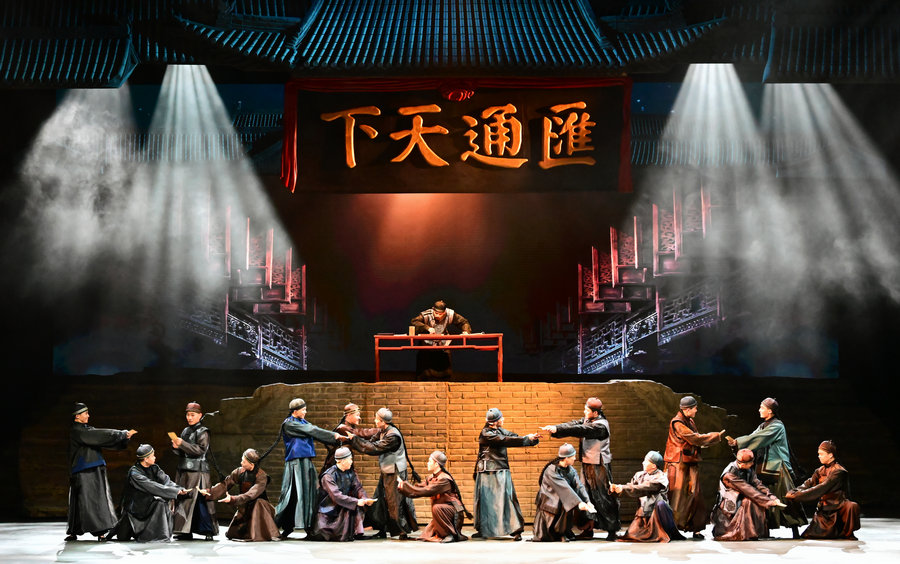 "We choreographed a dance based on the stone carvings of the flying apsaras," says Shan Chong, artistic director and lead dancer of the production.
"We hope to bring to life the ancient stone carvings or frescoes with the imagination of artists, so that the audience today can see what it might have been. I think it's beautiful."
During the dance sequence, seven dancers emerge from seven holes on the stage set replicating half-length sculptures from the grottoes. The dancers adopt mechanical movements in the classic Chinese dance sequence to interpret the process of gradually coming to life.