Beijing brings Sino-Africa closer through TV dramas, movies
Share - WeChat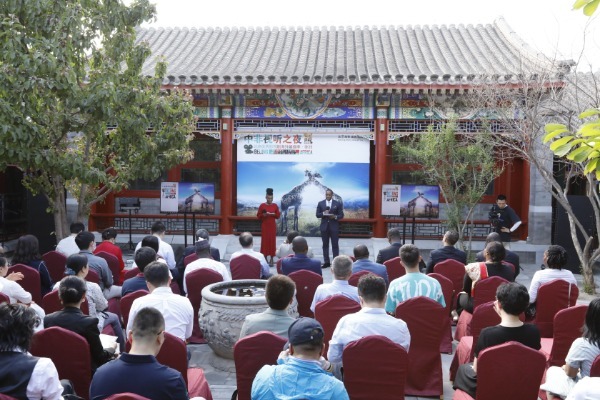 Beijing TV Dramas & Movies Broadcasting Season in Africa's offline theme event China-Africa Film and Television Night was held in Beijing on May 28.
Organized by the Beijing Municipal Radio and Television Bureau and Beijing-based media company StarTimes Group, Beijing TV Dramas & Movies Broadcasting Season in Africa has been held since 2014, becoming an important program for China-Africa film and television cultural exchanges.
According to Pang Xinxing, president of StarTimes, 132 Chinese TV series, movies and cartoons have been translated and broadcasted in Africa in over 10 languages, including English, French, Portuguese, Swahili and Hausa, over the years.
"We continuously hold new formats, including film and television dubbing competitions, Chinese TV and film carnivals, kung-fu shows and animation-themed events in Africa, making the show an important window for African audiences to understand China, as well as an important bridge for enhancing Sino-African friendship and allowing the African cultural market to prosper," said Pang.
According to Saidi Massoro, minister plenipotentiary of Tanzania embassy in China, "This event is of great significance in boosting cultural exchange and cooperation between China and Africa."
Most Popular