May PMI indicates steady economic expansion: Experts
Share - WeChat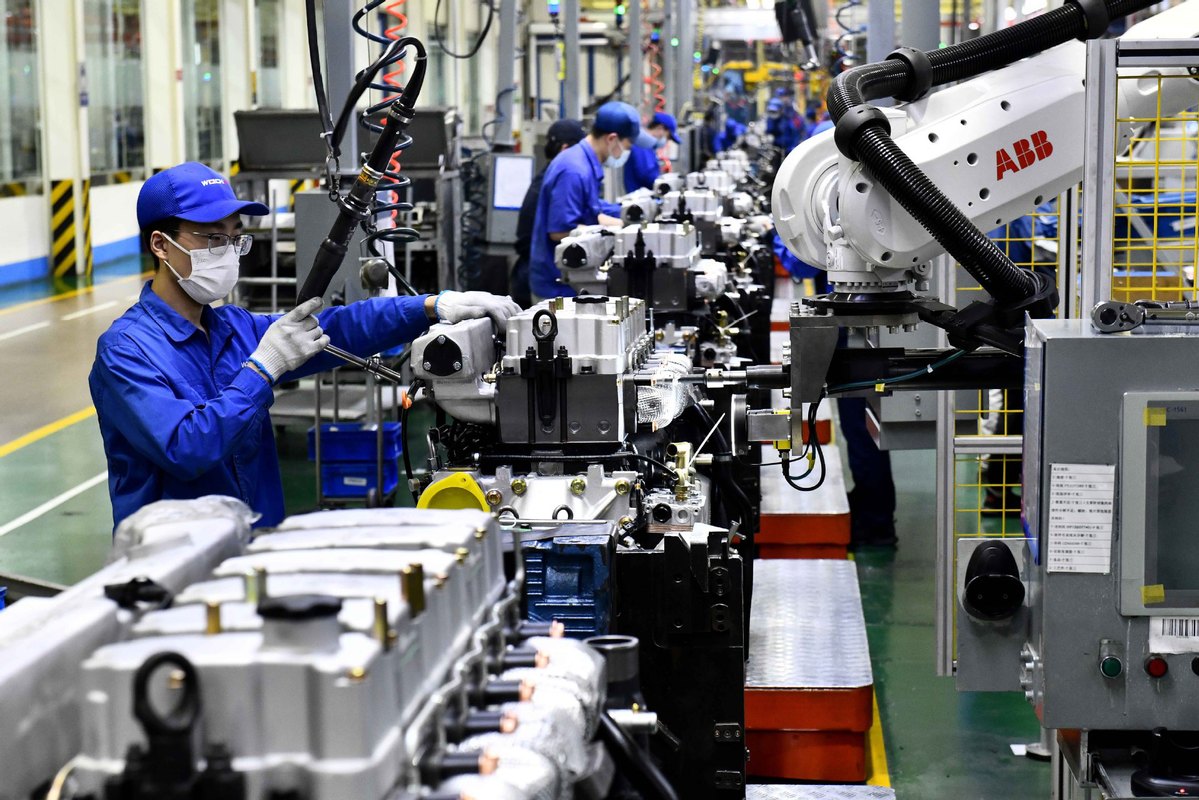 China's economy maintained a steady expansion momentum, as the official purchasing managers index for the manufacturing sector came in at 51 in May — well above the 50 mark — while that of its non-manufacturing sector rose to 55.2 during the same month, according to officials and experts. Given uncertain global demand, stable prices of bulk commodities and further domestic demand are key to continuing economy expansion of China, they suggested.
The declining sub-index for new orders indicates weak market demand, especially slow recovery of domestic demand, said Zhang Liqun, a researcher at the Development Research Center of the State Council, Economic Daily reported on Tuesday.
Zhang added this requires close attention, and that the lower PMI of small enterprises, compared with that of medium and large enterprises, reflects a lack of integration of economic recovery.
Zhang also said given the uncertainty of overseas demand, further released domestic demand will stabilize overall market demand during an interview with Yicai.com.
"The sub-index for business activities and new orders rose back to over 55 and 52 respectively in May, reflecting stability and improvement of the non-manufacturing sector," said Cai Jin, vice-president of the Beijing-based China Federation of Logistics and Purchasing.
"Rising commodity prices require close attention, despite the steady recovery of the country's economy," said Wen Tao, an analyst with the China Logistics Information Center. According to the National Bureau of Statistics, the sub-index of raw materials rose 5.9 percentage points to 72.8 in May, with 64.8 percent of enterprises reflecting high raw material prices, hitting a record high.
As the country has taken various measures to stabilize commodity prices and curb speculation, the expert suggested management of supply chains and stabilization of supply and demand are key factors to boost new demand.
The service industry showed mixed performance in May, as the sub-index of business activities related to residential consumptions, such as retail, catering, culture, sports and entertainment all rebounded from last month, said Tang Jianwei, chief researcher at Bank of Communications' Financial Research Center, during an interview with Securities Daily. However, the weak performance of some other service sectors, such as water transport and capital market services, negatively affected the overall PMI of the service industry.
Compared with increases of the PMI for medium and large enterprises, small manufacturers saw PMI contract to 48.8 in May from 50.8 in April, indicating a structural differentiation of the economy, said Liu Xuezhi, a senior researcher at Bank of Communications' Financial Research Center, as reported by 21st Century Business Herald.
The uncertainty caused by the pandemic in overseas markets, rising raw materials prices, as well as lower incentives for small manufacturer growth have all led to low PMI in small enterprises, said Zheng Houcheng, director of Yingda Securities Research Institute.