Mixed doubles defending champions Ma/Liu exit early in China's table tennis Olympic simulation
Share - WeChat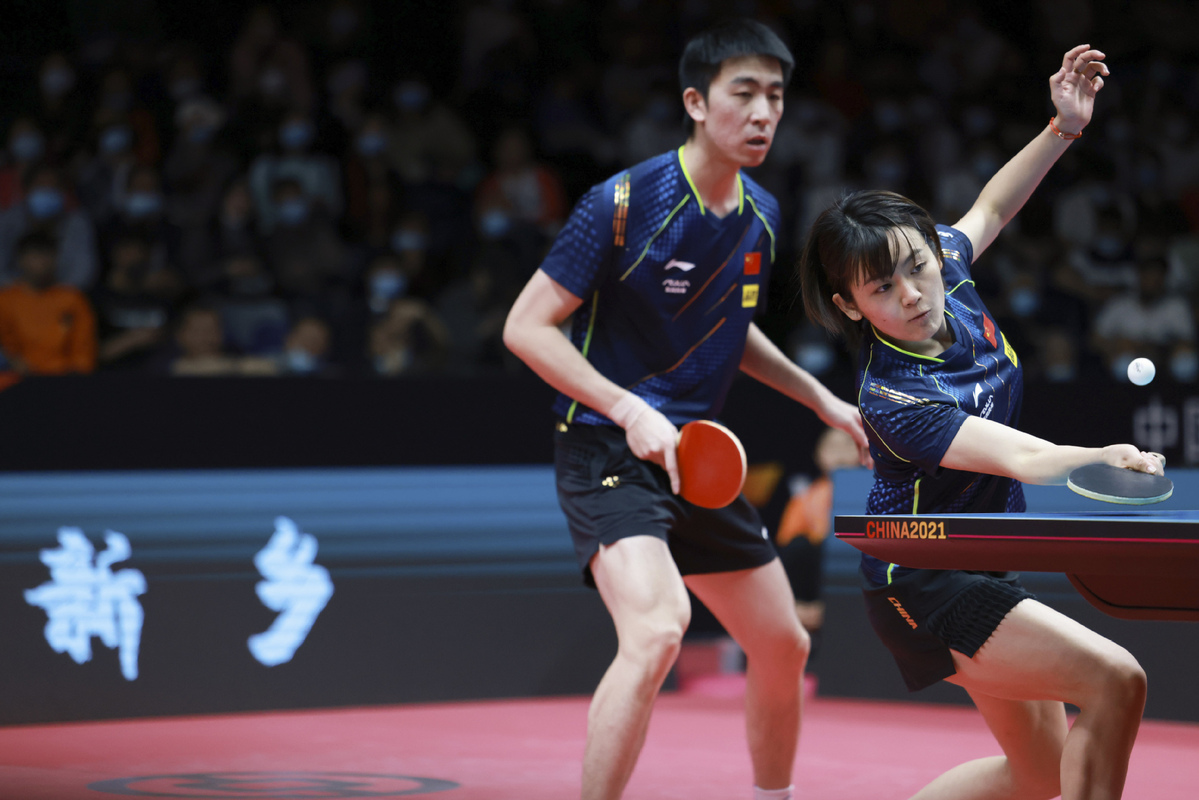 NANYANG - Ma Te and Liu Fei, who won the mixed doubles in China's table tennis Olympic simulation in Xinxiang earlier this month, suffered a quarterfinal exit in the most recent competition here on Friday.
Ma and Liu started well but lost control of the game from the third set to lose to youngsters Lin Shidong and Quai Man 7-11, 4-11, 13-11, 11-6, 7-11, 11-8, 11-9.
"We played a good game today, but our opponents were way better than us," Liu said at a post-match mixed zone.
Her partner Ma, however, placed more blame on himself. "We played half a good game, and it's me who met some problems in the last four sets. Liu performed well even though she was given more pressure after I committed some errors."
Facing the defending champions, Lin and Quai said their opponents' defensive play and keeping their mental fortitude were the most difficult parts of their victory.
"In the beginning, we were not very sure what kind of spins they were playing and whether we were able to receive it. After the opening two sets that we lost, I came out more comfortable, which gave me more confidence," said Quai.
"And sometimes, we were just too eager to win, which led to some unforced errors from us," Lin added. "In the last two sets, we performed better with less thinking and more focus."
The teenage pair will next play Olympic-bound Xu Xin and Liu Shiwen in the mixed doubles semifinal later on Friday evening.