Starting point for next stage of journey telling China's story: China Daily editorial
Share - WeChat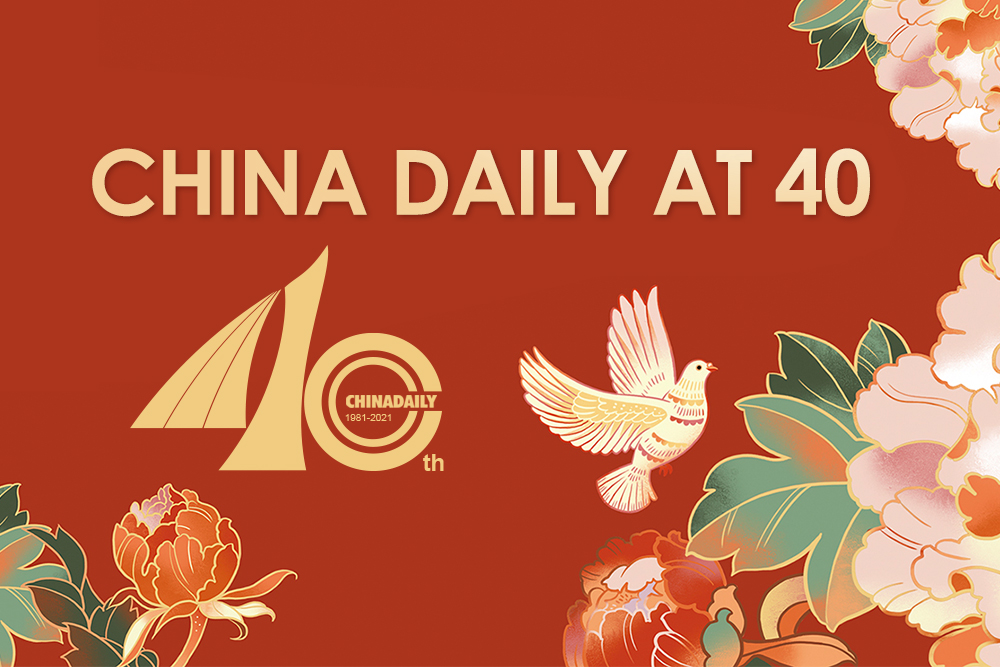 In a congratulatory letter expressing his warm greetings on the occasion of the 40th anniversary of the newspaper's founding, President Xi Jinping pointed to the important role China Daily has played in making the voice of China heard over the past four decades.
Launched on June 1, 1981, as the national English-language newspaper, China Daily has grown to be a multimedia organization enabling more than 350 million readers and viewers around the world to better understand China.
Over the past four decades, thanks to the hard work and dedication of generations of employees from home and abroad and its willingness to embrace new technologies, China Daily is recognized as the authoritative voice of China and has become a well-known name.
As Xi affirmed, by giving play to its own advantages in promoting exchanges and communication between China and the rest of the world, China Daily has played an important role in telling China's story during the country's reform and development.
In the new era, it is imperative that the country's communication with the outside world forges a better understanding of its development philosophy, development path and development achievements, and fosters a better appreciation of the reality of the country, which is a dynamic and vibrant manifestation of the Chinese people's pursuit of a better life.
Over the past four decades, China has developed from a largely backward agricultural country to be the world's second-largest economy, a pillar of world peace and development, and a defender of the United Nations-centered international order. That places higher requirements on the country to communicate with the rest of the world and puts a greater onus on China Daily to fulfill its responsibility to connect China with the world.
Responding to Xi's call, we will strive to earnestly expand China Daily's global influence so that it can better convey the real multidimensional China to the outside world. And, as Xi urged in his message, we will regard our 40th anniversary as a starting point for endeavors to give China's voice a bigger stage, so that we can make our due contribution to the nation in the new era.
We would like to take this opportunity to express our appreciation for the heartwarming support China Daily has received from generations of readers/viewers, many of whom have reached out to us in the form of letters, suggestions, comments and subscriptions. It is such proof that we are connecting with people that spurs us to better fulfill our role as a messenger between China and the world.
Most Viewed in 24 Hours
China Views