President Xi congratulates media group
Share - WeChat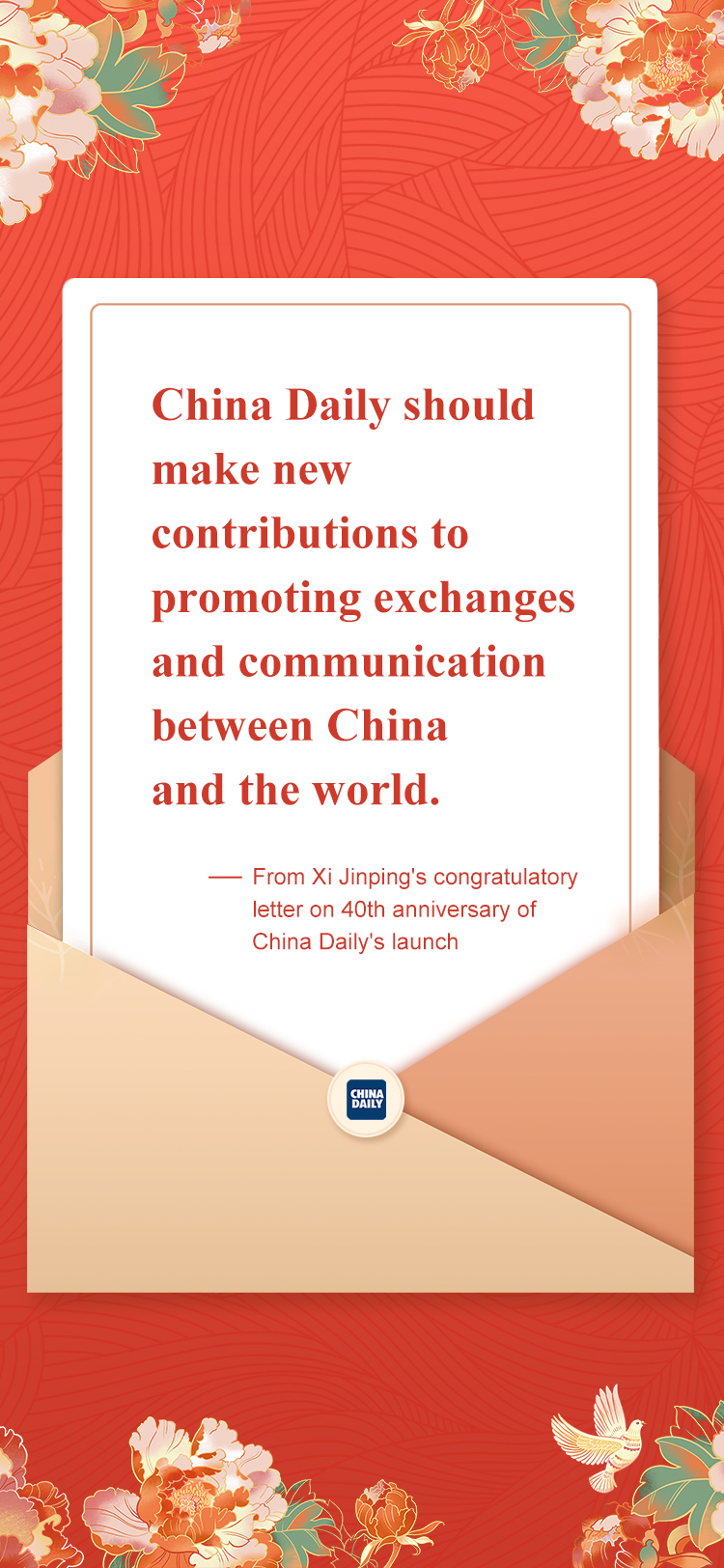 Andrew Moody, senior correspondent of China Daily and recipient of the China Friendship Award in 2019, said he is "deeply honored that President Xi has recognized the contribution China Daily has made to telling China's story to the world".
The media group has "built a major domestic and international audience across a wide variety of media platforms as it has covered China's extraordinary journey" over the past four decades, he said.
Moody noted that Xi said the celebration should be seen as a "new starting point".
"As China continues to embark on its new era, set to be one of the most exciting in the nation's history, we at China Daily must continue to rise to the challenge and ensure our China coverage is second to none," he added.
Xi Jinping's Congratulatory Letter on the 40th Anniversary of China Daily's Launch