President Xi congratulates media group
Share - WeChat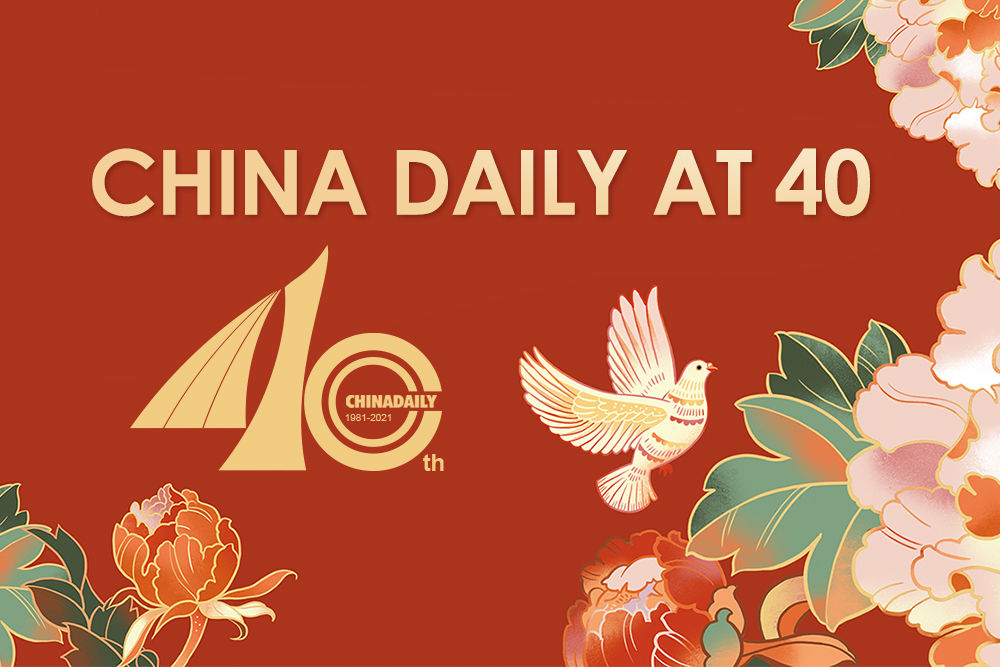 Letter hails China Daily's 'important role' over past four decades as bridge to world
Xi Jinping's Congratulatory Letter on the 40th Anniversary of China Daily's Launch
President Xi Jinping has called on China Daily to make new contributions to promoting exchanges and communication between China and the world as the newspaper approaches the 40th anniversary of its founding on June 1.
Xi, who is also general secretary of the Communist Party of China Central Committee and chairman of the Central Military Commission, urged the media group on Thursday, in a congratulatory letter, to further present "a true, multidimensional and panoramic view of China".
Recalling the past 40 years, Xi hailed China Daily as having played "an important role" in telling the country's stories well and making the nation's voice heard.
When stating his hopes for China Daily, Xi underlined its duty as a bridge between China and the outside world and called for a further buildup of its all-media communication framework.
The goals outlined by Xi in his letter include having an ever-growing influence on the world, achieving greater storytelling regarding China's development philosophy, path and achievements, and giving a boost to the country's improved interactions with the rest of the world.