'Bubbles' offer fresh hope for tourism sector
Share - WeChat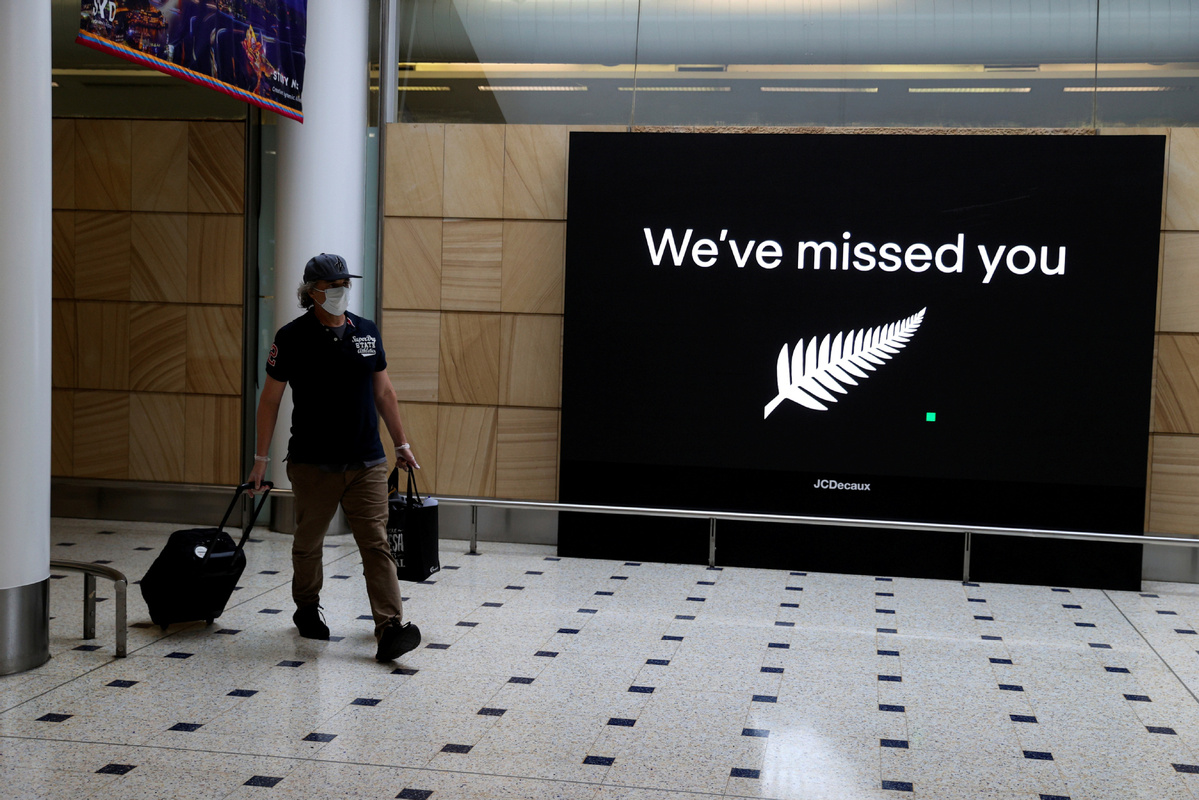 Arrangement allows quarantine-free access for travel between partnered jurisdictions
More Asia-Pacific nations are exploring "travel bubbles" to facilitate the movement of people between low-risk areas in a controlled manner.
As countries are yet to fully reopen their borders amid COVID-19 concerns, these travel corridors are exclusive arrangements between individual countries or regions, where the coronavirus has been fought successfully, that would allow quarantine-free access for people traveling between partner jurisdictions.
The arrangements can spur business and leisure travel and help shore up economies, particularly tourism sectors which have taken a big hit due to the pandemic.
It is amid such thinking that New Zealand and the Cook Islands, an archipelago nation in the South Pacific Ocean, launched a two-way travel bubble on May 17.
Air New Zealand will initially operate two to three return flights a week to Rarotonga, the largest of the 15 islands that make up the Cook Islands, before boosting the schedule to daily trips from July.
The Cook Islands is the airline's second-largest Pacific island travel market behind Fiji, which remains closed due to COVID-19.
For the Cook Islands, the travel bubble represents a major boost for the nation of 18,000 people, where tourism accounts for more than 70 percent of the economy.
The president of the Cook Islands Tourism Industry Council, Liana Scott, said while the islands will not reach peak tourism levels, the bubble would be a big boost and offers light at the end of the tunnel for the economy.
"We are expecting a slow, steady start, but this is our journey of recovery phase, so we're still excited about it," she told Radio New Zealand.
Earlier, on April 19, Australia and New Zealand-two countries that have had significant success in fighting the spread of COVID-opened a travel bubble between their countries.
The bubble was the Asia-Pacific region's first quarantine-free international travel corridor to open since the start of the COVID-19 pandemic.
The arrangement allowed Air New Zealand and Qantas group to restore many of their flights in a key market, providing their first solid international passenger revenue streams in more than a year.
Governments have been clear about the disruption risk, and a couple of snap closures resulting from lockdowns in Australian cities have served to reinforce this message. New cases in Sydney and Perth recently prompted New Zealand to temporarily exclude those cities from the bubble.
The COVID pandemic has led to international tourism being decimated since early last year. Borders have been shut, cutting off families and travelers.
Before the pandemic, travel and tourism had become one of the most important sectors in the world economy, accounting for 10 percent of global GDP and more than 320 million jobs worldwide.
The biggest impact has been on small developing countries and especially the Pacific island states that rely almost totally on tourism.
Fiji, which relies heavily on tourism, is still fighting the pandemic.
On May 23, Fiji reported 18 new cases of COVID, the biggest increase since the pandemic began last year. The island nation had been hoping to open a travel bubble with Australia.
Meanwhile, France has ordered a ban on its tourists visiting Tahiti in French Polynesia until 70 percent of its people are vaccinated against COVID.
Ashley Bloomfield, New Zealand's director-general of health, said vaccinations will be key to the broader reopening of New Zealand's borders.
In a recent briefing, Bloomfield said that in the future, COVID could become an endemic disease, routinely appearing in countries around the world.
Vaccinations would keep the spread in check, but some cases are to be expected.
Australia faces similar challenges. In the federal budget released this month, the government indicated that its borders are likely to remain closed until mid-2022-a move that prompted some commentators to criticize the country's "hermit kingdom" outlook.
Analysts say reopening international borders will depend on the speed at which people are vaccinated.
But for the time being, bubbles seem to be the best way forward to get people traveling overseas.
Australian Tourism Minister Dan Tehan recently singled out Singapore as the next possible location for a bubble, but he said more work needs to be done before it becomes a reality.
"Obviously, Singapore would be a very good next step to build on what we have already achieved with New Zealand. But we'll take our time, we'll work that through," he said.
Singaporean Health Minister Ong Ye Kung confirmed that his country had been speaking to Australia about the issue.

"We are exploring with several countries and regions, including Australia, on the mutual recognition of vaccination certificates," he told Singapore's parliament earlier last month.
"The certificates can be physical or digital and we will need them to be secure, tamper-proof and verifiable," he said, referring to planned requirements on travelers for proof of vaccination.