Tesla builds data center in China for local info storage
Share - WeChat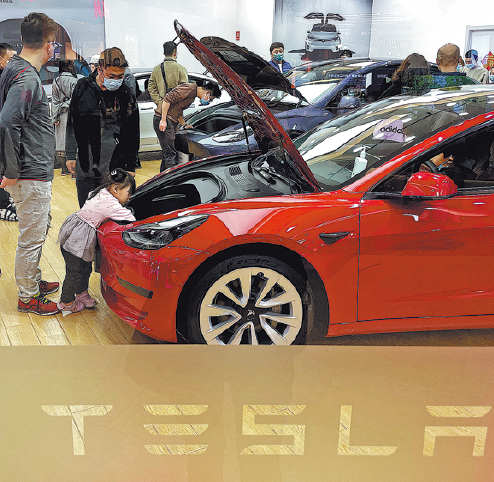 Electric carmaker Tesla said on Tuesday it has established a data center in China to store data its cars generate locally.
All data generated by its vehicles sold on the Chinese mainland will be stored in China, said the US carmaker via its Weibo account. It said more such centers will be built later.
Tesla said its vehicle owners will be able to access the platform to query vehicle data, as part of a bid to standardize data management and ensure data safety.
It did not give a schedule when the data center will be used, but said it will speed up the process and notify the public when the center is ready for use.
The move came after a backlash following a Tesla owner's protest at the Shanghai auto show in April over a car crash earlier this year.
Tesla and the protester has a unresolved dispute about whether the crash was the result of a brake failure, and the data around the time of the crash that Tesla has made public is yet to be verified.
Earlier this month, the Cyberspace Administration of China began to solicit public opinion on a set of draft rules that require automobile-related business operators to obtain the permission of drivers to collect personal and driving data.
As smart vehicles are hitting the roads, China, the world's largest vehicle market, is drafting rules to ensure the security of data such vehicles generate because of privacy concerns.